When Your Dream ISN'T Happening
We've all been there. We've got a big dream, a desire, or a goal.
We feel pretty sure it's meant to be.
We do all the right things: we take our inspired action steps, we pray, meditate, dance naked under the full moon.
We re excited. We anticipate. We tell ourselves to be patient.
We read a book or two or three. Take a workshop. Make the effort.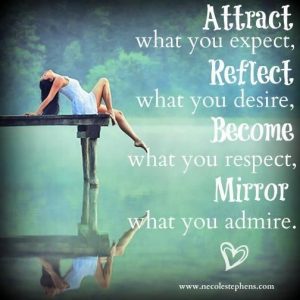 And nothing happens. Not one thing. Ugh!
When this happens to me, the first thing I do is immediately create something fun and pleasurable for myself. I give myself a big dose of love and yumminess.
Then I take a few minutes to go for a walk or take a bath while I reflect on WHY.
Why do I desire this?
What will it give me that I don't have now and most importantly, how did I imagine I would FEEL when I got my dream?
When I get to the part about how do I expect I will feel, I then can ask myself, is there, perhaps, another way to get to that feeling?
Or, do I believe this dream is on the way and I have to patiently wait upon Divine Timing?
Since I believe in going with the flow, when I find that things aren't moving, I sit back and surrender and go into "this or something better" mode, knowing and trusting that the Universe always has my best interests at heart.
Lately, I have discovered that the best manifesting I do is happening without focusing on a particular dream of a goal. I find myself just staying open to all the good I already have and all the good that is coming and then magic happens, things and experiences appear, and when they do I realize they are exactly what is most needed in the moment.
Right now I can only attribute this "grace" to my ongoing faith and trust in the Universe. And, maybe someday I will figure out how to bottle it!
Until then, remember when your dreams seem to be evading you, don't take it personally, try not to get frustrated and allow yourself to open and receive all the good that is coming your way.
Wishing you love, laughter and magical kisses,
Arielle
https://www.arielleford.com/wp-content/uploads/af-logo.svg
0
0
Arielle Ford
https://www.arielleford.com/wp-content/uploads/af-logo.svg
Arielle Ford
2019-01-15 06:00:59
2019-01-11 07:22:15
When Your Dream ISN'T Happening