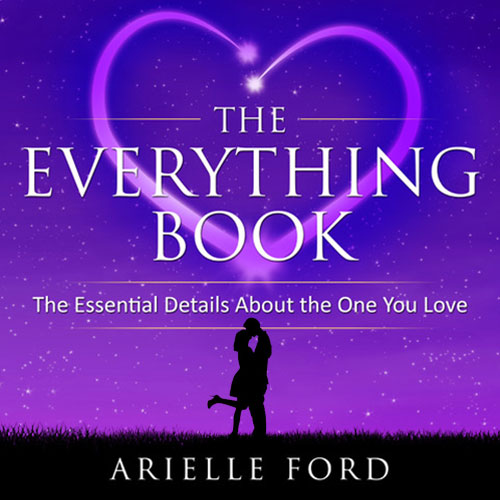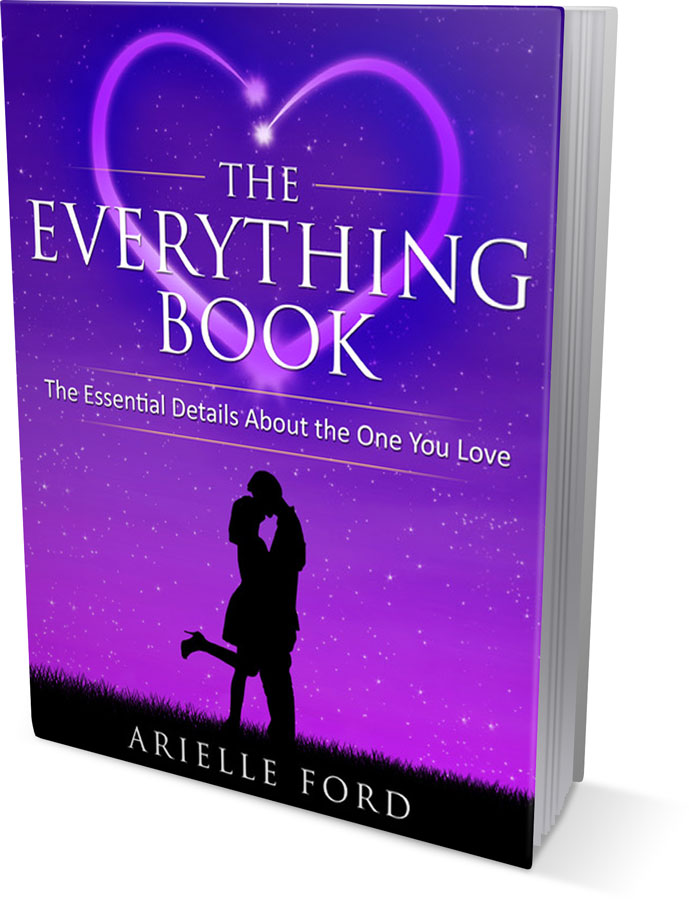 "The Everything Book"  is a FREE remarkable "fill in the blanks" book you share with your soulmate where you can capture the essential details about the one you love…  each of you participates and it is a fun and playful way to tell your partner exactly what will make you happy!
Whether you've been together three months or thirty years (or more!), there is always more to learn about the one you love. Unless you have a photographic memory, it's hard to remember all the facts as well as the little details that make someone feel special.
And, there are always new and exciting facts to learn about each other's wants, needs and desires. Think of this fill-in-the-blank book as an "owner's manual," a step-by-step guide that will provide you with a lifetime of care on how to keep each other happy and satisfied! The book is designed so both partners can fill it out and then share it…
It's an opportunity to provide your partner with old and most importantly new details on the big and small ways to make you smile!
Fill out the form below to get your copy today!