Live Events
The Soulmate Secret: Manifest The Love Of Your Life
LIVE Weekend Workshop with Arielle Ford
If your heart's desire is to manifest your soulmate, and you are willing to dedicate a little time, energy, attention and intention to making it happen, then join me, for this fun, empowering, and experiential workshop.
More than 20 years ago, I manifested my soulmate/lifepartner with powerful but amazingly easy techniques that I call The Soulmate Secret. This process has now worked for tens of thousands of men and women, of all ages, in 40 countries around the world, including my 80 year old mother-in-law!
In this workshop you will discover how to:
Utilize proven, powerful prayers, rituals and processes for manifesting a soulmate
Experience healing techniques to let go of past heartbreak and blocks to love
Clarify your needs and desires to powerfully manifest long-term romantic fulfillment
Open your heart and up-level your manifestation power through 'feelingizations'™
Connect with the partnership energy of the divine
Incorporate transformational rituals and other energetic shifting processes that will empower you to create and attract the partner of your dreams
Prepare your body, mind, spirit, and home for the arrival of your perfect life partner
Discover effective ways to let go of past lovers and old beliefs
Learn the Quantum Physics technique to have "love before first sight."
This workshop also includes a magical, evening "fire ceremony" to release the past and propel you into your romantic future.
This LIVE weekend workshop is available at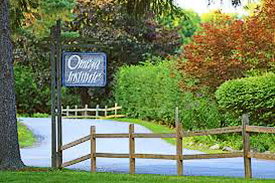 Omega
October 19-21, 2018 in Rhinebeck, NY
Sign up here →