Press Kit
For Arielle's complete press kit
Please click here:
http://arielleford.onlinepresskit247.com
Publicity Contacts
Jill Mangino
Circle 3 Media
908-637-6022
jill@nullcircle3media.com
Suzanne Wickham
818-389-4512
Suzanne.wickham@nullharpercollins.com
Speaker Contact
Rita Curtis
503.349.1780
Rita@nullStellarBookings.Biz

Website Related Questions
support@nullsoulmatesecret.com
About the Downloadable Documents
The downloadable documents, articles, and photo images included below are meant to succinctly answer your essential questions about Arielle Ford and her new book, The Soulmate Secret.
Documents
Articles
Interviews
Podcast of interview with Daniel Davis of Beyond 50 Radio – n/a
Podcast of Arielle's 45 minute interview with Kris Knopp of MyLifeCompass – n/a
Podcast of Arielle's 45 minute interview with Pam Oslie of KZSP Talk Radio in Santa Barbara – n/a
Images
Right click on the links below to save to your local machine.
Bio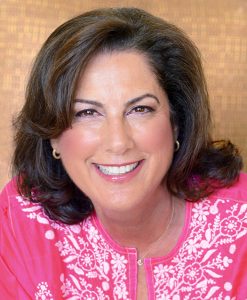 Arielle Ford is a leading personality in the personal growth and contemporary spirituality movement. For the past 30 years she has been living, teaching, and promoting consciousness through all forms of media. She is a celebrated love and relationship expert, speaker, and is the co-creator and co-host of Evolving Wisdom's Art of Love series.
Arielle is a gifted writer and the author of eleven books including her the international bestseller, THE SOULMATE SECRET: Manifest The Love of Your Life With The Law of Attraction (published in 21 languages and 40 countries).
She has also written many groundbreaking books including her most recent, a transformational coloring book Inkspirations Love by Design as well as
Turn Your Mate Into Your Soulmate: A Practical Guide To Happily Ever After and Wabi Sabi Love: The Ancient Art of Finding Perfect Love in Imperfect Relationships. She has been called "The Cupid of Consciousness" and "The Fairy Godmother of Love."
A long-time "Student of Love," Arielle regularly presents workshops around the world including England, Germany, Italy, Mexico, Kuwait, Canada, Romania, Ireland, Austria and Bali as well as personal growth centers such as Omega Institute, Kripalu, The Chopra Center, Esalen, Alternatives in London, AwesomenessFest, Celebrate Your Life, and many other prestigious venues. She has appeared on many national TV and radio shows including Today Show, CNN, Fox News and more.
She lives in La Jolla, CA with her husband/soulmate, Brian Hilliard and their feline friends. www.arielleford.com
Her online press kit can be found at http://arielleford.onlinepresskit247.com