The Love You Seek is Already Yours…
Manifesting becomes effortless when you have a clear intention that resonates in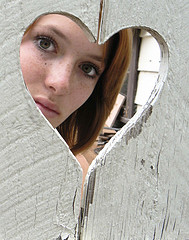 every cell of your body. This week allow yourself to remember why it is that you desire a soulmate.
Consider how you, and your life, will be more enriched when you are sharing your daily life with your beloved.
What is that you have to offer your soulmate?
What is it that you most want to share with them?
What is it that you most seek from the relationship?
As you ponder these questions allow yourself to have an experience of present moment awareness and really imagine yourself with these questions answered.  Use this moment to feel what it feels like to be sharing your life, right now, with your soulmate.
Make this a daily practice. I can't emphasize how important it is to make your soulmate attraction plan a DAILY PRACTICE.  As you continue to focus your intention and attention on your heart's desire, knowing that what you've asked for is ALREADY yours, you magnetize it to you.
My new book Wabi Sabi Love is now available!  Finding your Soulmate is just the beginning.  Read how successful couples keep the soulmate fire burning.  Receive a priceless bonus bundle of advanced love attraction resources and techniques when you order your copy right here:   Wabi Sabi Love
https://www.arielleford.com/wp-content/uploads/af-logo.svg
0
0
Arielle Ford
https://www.arielleford.com/wp-content/uploads/af-logo.svg
Arielle Ford
2010-09-22 11:50:10
2012-04-07 21:01:30
The Love You Seek is Already Yours…