Are You Too Busy For Love?
Spring is in the air…..which means that summer is right around the corner–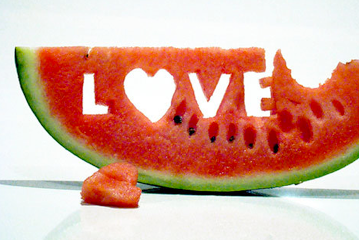 the time of year when I get the most requests for workshops….
That's why I'm excited to announce that for the very first time ever, I will be sharing my very best love magic in a 5 Week LIVE Telecourse that I have designed so that I can take you by the hand, and guide you step-by-step, to assist you manifesting your heart's desire….your soulmate, your lover for life, your best friend and partner.
Find out all the details here:
The Soulmate Secret: A Five Week Course To Manifest the Love of Your Life
It begins on Wednesday, June 8th and it includes many new tools and processes for clearing the blocks to love that I've never shared before, so that you can raise your love vibration and become a magnet for love.
And, if you register by Thursday, May 26th you'll be able to participate in a very special bonus workshop featuring my wise and beloved friends Joan Borysenko, Victoria Moran and Christine Arylo. It's called:
Making the Time and Space for Love: How to Reduce Stress and Overwhelm to Raise Your Love Vibration
This panel of experts will show you proven ways to make more time for YOU (and your love life), and add more pleasure to your life right now.
If you are ready to say YES to LOVE, YES to making your dreams of love and happiness a reality, then please visit www.soulmatesecretcourse.com
As someone who stays really busy, I know how crazy life can get. I often have items on my "To-Do" list that I really believe are important to me but somehow they never seem to get done….I just get "too busy."
Eventually I get honest with myself and ask "do you really desire this or not?" And, if the answer is YES, this is my desire, I will find a way to manage my time or I will take it off my "To-Do" list.
If manifesting a soulmate is something that you say is a major priority for you….and it's been on your list for more than two years and nothing seems to be happening, chances are you have been "too busy."
So…my questions to you are this: Are you willing, open and available for a long-term, committed relationship with a soulmate? If your answer is yes, then I would ask you, "are you willing to make a commitment to focusing on love and receiving some help and some support?"
When I hear success stories from my students, I always ask them what they did that made a difference for them. Usually they tell me a few specific processes or rituals from the book or a workshop they attended with me.
And then I ask them, "Who did you have in your life who supported you or held you accountable for making your dream come true?" Most of them had a friend, or a buddy or a coach that joined them in supporting their dream.
There is plenty of research that proves that having a support system is a necessary ingredient to success, whether it's getting into shape, overcoming an addiction, a disease, or climbing the corporate ladder. For the next five weeks, let me hold your hand on the path to love.
Plus, there are a ton of other great bonuses I've created exclusively for participants of my upcoming 5 week Telecourse, including virtual workshops facilitated by my sister, Debbie Ford, EFT Tapping expert Nick Ortner & Internationally acclaimed dating expert and "man whisperer" Lauren Frances. Find out all the details here. Click Here:
The Soulmate Secret: A Five Week Course To Manifest the Love of Your Life
My new book Wabi Sabi Love is now available!  Finding your Soulmate is just the beginning.  Read how successful couples keep the soulmate fire burning.  Receive a priceless bonus bundle of advanced love attraction resources and techniques when you order your copy right here:   Wabi Sabi Love
https://www.arielleford.com/wp-content/uploads/af-logo.svg
0
0
Arielle Ford
https://www.arielleford.com/wp-content/uploads/af-logo.svg
Arielle Ford
2011-05-24 14:41:11
2012-04-07 21:20:56
Are You Too Busy For Love?