Soulmate Manifesting Tips From a Master
I recently read Wayne Dyers new book WISHES FULFILLED and fell in love with it.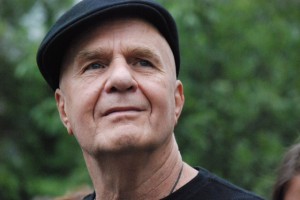 In this brilliant book he says, "by using your imagination and practicing the art of assuming the feeling of your wishes being fulfilled, and steadfastly refusing to allow any evidence of the outer world to distract you from your intentions, you will discover that you, by virtue of your spiritual awareness, possess the ability to become the person you were destined to be. Wow!
The "feelings" of knowing and trusting that what you have asked for is already yours is the key to manifestation success!
Last week I interviewed Wayne on my radio show to discuss the book and the topic of "negative thoughts" came up…I shared with him that so many of my students get stuck in doubt, fear and negative thinking.
Wayne's response was:
"We really have to remember that our senses and our thoughts LIE to us all the time." Just because you are having a thought doesn't mean its true!"
Wayne strongly believes that we need to learn to re-program our minds, to learn to speak to ourselves in life-affirming "I Am statements." I am loved, I am content, I am healthy…. and to also develop our capacity to live in gratitude.
In fact, he suggests that one way to do this is in the 5 minutes before you fall asleep each night, allow yourself to marinate in the feelings of these kinds of statements, to deeply feel love, contentment, gratitude so while you sleep thru the night you are re-programming yourself.
When you find yourself having negative thoughts, try this: stop, acknowledge to yourself what you are thinking…internally say cancel-cancel, then create a positive affirmation that FEELS GOOD IN YOUR BODY. Statements such as: I am a kind and loving being or I am grateful for all the love in my life right now.
Use statements that feel most natural to you. Also, take a moment to feel gratitude…close your eyes, dive deep into your heart and take a moment to re-experience gratitude…. You attract MORE of what you are grateful for!
I want to suggest that those of you who truly, deeply desire a soulmate that you begin to let go of your doubts of what is possible for you…..remember that the word "impossible" is really "I'm possible."
One of my favorite quotes in WISHES FULFILLED is from the great teacher, Neville, who said "Make your future dream a present fact by assuming the feeling of the wish fulfilled." I strongly encourage you to write this down and look at it daily.
P.S. You can hear my interview with Wayne Dyer here: (he is on in the second half hour)
My new book Wabi Sabi Love is now available!  Finding your Soulmate is just the beginning.  Read how successful couples keep the soulmate fire burning.  Receive a priceless bonus bundle of advanced love attraction resources and techniques when you order your copy right here:   Wabi Sabi Love
https://www.arielleford.com/wp-content/uploads/af-logo.svg
0
0
Arielle Ford
https://www.arielleford.com/wp-content/uploads/af-logo.svg
Arielle Ford
2012-04-03 19:46:37
2012-04-06 14:36:39
Soulmate Manifesting Tips From a Master