Wabi Sabi Love: New Book Announcement!
Twenty years ago I came across an art magazine article with a striking black and white photograph of a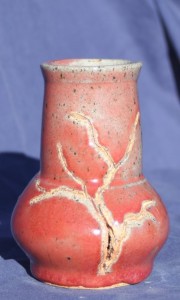 large Asian urn sitting on a pedestal, with a long crooked crack down the middle. The crack was highlighted by gallery lighting! Huh? It did not compute. The headline read "The Art of Wabi Sabi."
Curious, I began reading about this exotic sounding phrase. Wabi Sabi is the ancient Japanese art form of finding perfection and beauty in imperfection. The urn in the photograph was, in the world of Wabi Sabi, even more beautiful and valued because of the crack, because of its imperfection.
It would take me another few years to realize the true significance of what I read in that article two decades prior…that Wabi Sabi is the answer to the universal dilemma and struggle of living and ultimately loving another person! (A flawed person, I might add, but aren't we all?).
Wabi Sabi is the answer to finding beauty and grace in things modest, humble, and unconventional. It is the way to finding these things even in the ordinary. Simply put: Wabi Sabi holds the key to everlasting love.
The truth of how this art form relates to soulmate love didn't come right away. Still, the impact of seeing Wabi Sabi as it related to beauty and life was immediate for me. So many things began to make sense.
I mean, I knew I wasn't perfect and wasn't capable of perfection, but I had never entertained the idea that not only should I NOT strive for perfection, but that my imperfection is and was in its own way more valuable than perfection itself. In terms of my own personal growth and wisdom-seeking, this was a huge emotional and spiritual payday!
I decided then and there to become a Wabi Sabi artisan.
I found it relatively easy to practice Wabi Sabi. I could choose to enjoy and appreciate the little quirks and imperfections of my friends, clients, and employees. Or, I could choose to eliminate them from my daily life altogether.
Once I manifested Brian—my soulmate—I wanted to see if two people could apply and integrate the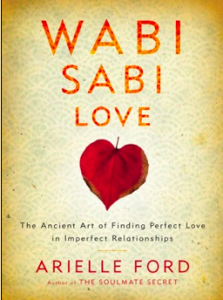 deeper principles of Wabi Sabi into their relationship, while still preserving the juicy joy and magic that brought them together.
This became my mission and also the topic of my next book WABI SABI LOVE: The Ancient Art of Finding Perfect Love in Imperfect Relationships (HarperOne, January 2012)
I can't wait to share more about Wabi Sabi Love in the coming month's. I've just launched a new website and blog about Wabi Sabi Love. Please visit and you can download chapter one for free and see if you are tempted to become a Wabi Sabi Love artisan too.
My new book Wabi Sabi Love is now available!  Finding your Soulmate is just the beginning.  Read how successful couples keep the soulmate fire burning.  Receive a priceless bonus bundle of advanced love attraction resources and techniques when you order your copy right here:   Wabi Sabi Love
https://www.arielleford.com/wp-content/uploads/af-logo.svg
0
0
Arielle Ford
https://www.arielleford.com/wp-content/uploads/af-logo.svg
Arielle Ford
2011-08-03 12:53:47
2012-04-07 21:17:47
Wabi Sabi Love: New Book Announcement!