How? The one word that stifles manifestation
Someone asked me today what my "secret" to manifesting is, and quite simply the answer is "I remember that at the quantum level what I've asked for IS already mine."
In the "field" we are ALREADY connected to that which we desire.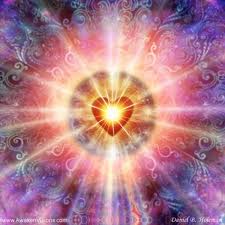 When you spend your time in a state of deep gratitude, for whatever it is that you seek, you are affirming and living as if in such a way that it manifests more quickly into the 3-D world.
On the other hand, if your monkey mind is asking "but HOW will this happen," that question has the underlying thinking that if you knew HOW, then you could be ASSURED of its arrival. By asking how, you are affirming that IT doesn't exist or isn't possible for you.
You do NOT need to know how, or when, or where your dream will come true.
Hint: It's coming from wherever it is right now.
You do need to trust the Universe, have faith in the process, and manage your monkey mind when it wants to discourage you.
One way to do this is to give your Monkey Mind a name.
It could be Negative and Nasty Nancy, or Mr. No Possibility, or Mrs. Full of Doubt and Discouragement.
Then create a special journal to give this negative voice a place to vent, thank it for sharing, and then be sure to counter his/her argument with your TRUTH.
And remember, that there is Divine Timing at work, so just because you can't "see it" yet, doesn't mean it's not already there.
Wishing you love, laughter, and magical kisses,
Arielle
https://www.arielleford.com/wp-content/uploads/af-logo.svg
0
0
Arielle Ford
https://www.arielleford.com/wp-content/uploads/af-logo.svg
Arielle Ford
2018-08-14 06:00:26
2018-08-13 10:27:46
How? The one word that stifles manifestation