The Opposite of the Bucket List
We all know what a bucket list is – those lifelong dreams of things we want to experience or acquire…things we imagine are going to fulfill or exceed our expectations.
Several months ago I shared with you when I fulfilled one of my bucket list items of seeing Stevie Wonder live in concert. It was awesome, amazing, dazzling, spectacular ….everything I hoped it would be.
Bucket lists are a good thing.
I have now discovered what the opposite of a bucket list is.
Turns out that every January 1st my New Year's Resolution list has the same items on it…year after year. Things such as:
Learn to speak Italian. (I can almost read an Italian menu but that's about it)
Do weight training three times a week. (if I get to Pilates once a week it's a miracle)
Go snow skiing.  (I haven't been on ski's since 1993)
Scuba dive the Red Sea (I haven't been diving since 1996)
Cook a traditional Thanksgiving Dinner from scratch. (I've never cooked a turkey)
Take up ballroom dancing and learn the Samba. (I no longer even watch Dancing With The Stars)
I have finally realized that I will most likely never do any of these. Leaving them on my "To Do" list takes up energetic bandwidth. I have finally moved ALL these items to a new list – my F*#k It List.
Poof. Gone.  Vanished.
No more wishing, hoping, fantasizing.
The truth is, none of these are a high priority and I want to free up my mind and spirit to enjoy the things I truly have a passion for.
Now it's time to go take a nap!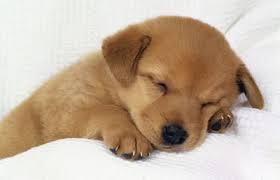 Wishing you love, laughter and magical kisses,
Arielle
https://www.arielleford.com/wp-content/uploads/af-logo.svg
0
0
Arielle Ford
https://www.arielleford.com/wp-content/uploads/af-logo.svg
Arielle Ford
2015-05-19 11:13:37
2015-05-19 11:13:37
The Opposite of the Bucket List