Summer Pleasure – Have a Bunch NOW
Are you having enough fun?  We are midway through summer and before it slips by completely, I want to encourage you to consciously choose to have as much fun as possible. And, ladies, this means choosing pleasurable activities that will not only be fun, but also rebuild your oxytocin levels and reduce stress.  And guys, this means choosing some testosterone building things (playing sports, watching sports, working out, having beers with your buddies) that will help you reduce your stress levels.
One thing that builds both oxytocin and testosterone is laughter!
Go to a comedy club, see a stupid, silly movie (we just saw Girls Trip – yes, it's raunchy and very funny), or find funny YouTube videos to watch with your partner or a group of friends.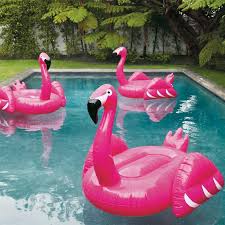 Other ways to add fun & pleasure to your Summer:
Go to the local farmers market and find the ripest, juiciest peaches, slice in half, dash a little salt on them, toss on the grill and then eat with your favorite ice cream (the flavor is orgasmic!)
Drink my favorite infused water – smash watermelon, strawberries, and fresh mint into a pitcher with a bit of honey or stevia, add filtered water and chill for a few hours – it's delicious, refreshing and nearly calorie free.  It's colorful & delicious.
Take a picnic to an outdoor concert. (we're going to see Sergio Mendes at the Summer Pops on the Bay next month, the concert ends with fireworks!)
Invite friends over for a pot luck outdoor BBQ.  Give your party a theme and have everyone come dressed appropriately (think Margaritaville).
Watch a movie outdoors either at a drive in or at local park that has this planned. (We will be going to the La Jolla Cove which will be screening La La Land under the stars)
Try stand up paddle boarding or kayaking at your local lake or beach.
Grab a tire tube or a big floaty thing and find a nice lazy river to meander down (don't forget your hat and sunscreen).
Find a new and exotic place to take a long walk with a friend or loved one.
Be a tourist in your own city and explore new places.
Invent a new ice cream sundae – buy several flavors of ice cream, toppings, etc., then invite friends over and have a contest to see who can design the most delicious, yummy concoction.  Calorie counting not allowed!
What ever you decide to do, have fun and remember that not only do you deserve to have pleasure, it's good for you!
Wishing you love, laughter and magical kisses,
Arielle
P.S. Meet Me In Paradise if you want the fun, fast, and simple steps to manifesting the love of your life. In one weekend, you will be launched into a successful plan of action. Omega Institute, in Rhinebeck New York August 25-27.  Details here.
https://www.arielleford.com/wp-content/uploads/af-logo.svg
0
0
Arielle Ford
https://www.arielleford.com/wp-content/uploads/af-logo.svg
Arielle Ford
2017-07-25 06:00:45
2017-07-24 10:17:50
Summer Pleasure – Have a Bunch NOW