Can You Use The Law of Attraction To Attract Your Ex?
One of the most frequently asked requests I get is from people who want to know if they can use the Law of Attraction to make someone fall in love with them or to win back an Ex.
Would that work?
If you are a master at Law of Attraction, very possibly….however, I would caution you not to do this. Why? Karma baby!  The Law of Attraction is very powerful but you don't want to use it as a form of black magic, or as a way to control, dominate, or manipulate anyone. And, it may not get you what you want in the long run.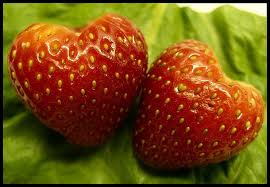 Just because you think and feel someone is the "one" for you, that doesn't make it so.  If it isn't happening organically, or the circumstances are not right for them (they are already in a relationship, or they are choosing not to be with you) I suggest you focus your attention on attracting someone who is open, willing available to BE with you.
Here's how to use the desire you are feeling towards the unavailable one:
Ask yourself this: What is it I am really wanting to feel and experience with this person?
Right now you are assuming that "having" this person is your only path to these feelings and experiences but reality is showing you that this is not true.
You don't need to understand why you can't have the person, but you do need to understand that the things you desire to feel and experience can be yours when you are willing to let go of what doesn't serve you.
I know how painful it can be when you are yearning for someone who isn't yearning for you.
Many years ago I was in a difficult relationship where I was constantly trying to make things work and they never did.  One day my friend said something to me that shocked me into reality.
"Trying to get "John" to love you is like asking a man with no arms to hold you."
I instantly realized she was right.
It wasn't even his fault.
He just didn't have the capacity to love me.
Had I tried to use the Law of Attraction to keep him, I would have ended up miserable.
If you find yourself in this circumstance, take the time to uncover what you most want to feel and experience with a soulmate and then follow The Soulmate Secret (http://tinyurl.com/6tjvw8p) steps to love and make it happen.
My new book Wabi Sabi Love is now available!  Finding your Soulmate is just the beginning.  Read how successful couples keep the soulmate fire burning.  Receive a priceless bonus bundle of advanced love attraction resources and techniques when you order your copy right here:   Wabi Sabi Love
https://www.arielleford.com/wp-content/uploads/af-logo.svg
0
0
Arielle Ford
https://www.arielleford.com/wp-content/uploads/af-logo.svg
Arielle Ford
2012-05-26 19:26:56
2012-05-26 20:02:48
Can You Use The Law of Attraction To Attract Your Ex?