Top 10 Ways To Have Fun This Summer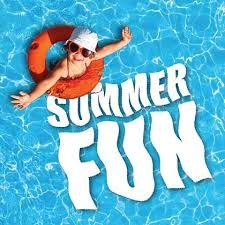 My favorite season has arrived – Summer!
I love that the sun is out till past 8pm, and we can enjoy the warm breezes, and all the yummy, juicy fruit that is in season.
To make the most of this special time, I do extra long range planning to create memorable, special summer events that will be fun for all.
1) What's summer without a picnic? Select your favorite spot in nature and plan a gourmet picnic with some of your favorite peeps and fave foods. This summer there are four Full Moons and three New Moons. The Full Moons are on June 2, July 2, July 31 and Aug. 29 and the New Moons are June 16, July 16 and August 14. Pick one of these dates to create a special manifestation ceremony and invite friends to participate in the ritual and the picnic.
2) Check the entertainment section of your local paper and find an outdoor concert to go to. We have tickets for the San Diego Pops by the Bay in August to see Esperanza Spaulding…can't wait! (And with many outdoor concerts, if you can't afford the tickets, you can always go nearby and still enjoy the music.)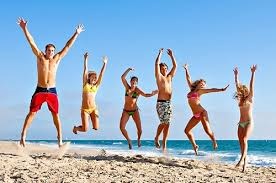 3) Plan a beach or lake day with one person that you love talking to. Every summer my friend Margaret and I meet at La Jolla Shores Beach for our annual beach day. It's a 20-year tradition and gives us lots of time to catch up.
4) 4th of July is a natural for a fun and creative gathering. Plan early and make it a night to remember with friends and family.
5) Make watermelon sorbet. I found a simple recipe on the internet last summer….super delicious and very easy to put together.
6) Finally read that one novel you've been thinking about. It doesn't have to be a literary heavyweight book, just something that will bring you joy. I love mysteries and chick lit. Just finished Girl On A Train – it's a 10!
7) Do at least one thing that will give you a BIG adrenalin rush. Things like a crazy, scary rollercoaster ride, bungee jumping, try the trapeze, go hang gliding, the big slide at the water park, or climb the wall at the gym!
8) Speaking of scary – get up close and intimate with someone (whether it's a blind date or your mate of 30 years) by answering the 36 Questions by Dr. Arthur Aron (You can get the questions via google).
9) Host a movie night at your place – make it a potluck dinner and pick a genre. I love stupid funny movies like Legally Blond and Beverly Hills Chihuahua (which is surprisingly good!)
10) Find an ice cream truck or old fashioned ice cream parlor (take a friend or two) and eat your favorite treat from your childhood while sharing memories of your summer breaks as a kid.
Summer is going pass by in a flash so remember, if you do what you have always done, you will get what you have always gotten, so to make this summer different and special, make a plan today!
Wishing you love, laughter and magical kisses,
Arielle
https://www.arielleford.com/wp-content/uploads/af-logo.svg
0
0
Arielle Ford
https://www.arielleford.com/wp-content/uploads/af-logo.svg
Arielle Ford
2015-06-02 16:40:54
2015-06-02 16:40:54
Top 10 Ways To Have Fun This Summer