Invite God To Help You Manifest
There are many different ways to pray and I believe one of the most powerful and effective ways are prayers of gratitude.
Here is a beautiful letter to God I received from a woman named Mona, from India, and I am excited to share it with you today:
Dear God,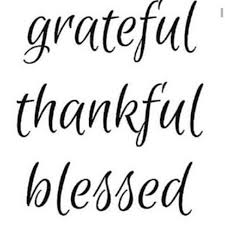 I love you!
I offer deep gratitude for this precious life I am blessed with. Thank you for "me being me."
At this moment, I rest in the knowing that I am a spitting image of you in spirit. You manifest through me. You ARE me!
To say that I am not good enough is to say that you are not good enough. And how can that ever, ever be possible?
I seek solace in that restful place of limitless unconditional love, divine peace and pure wisdom within me, that is my own personal temple of you. Here, I easily and effortlessly place each fear of my heart, each doubt of my mind, to be taken away from me. At this moment, I surrender myself exactly the way I am to you. 
While I rest in my most natural state of love in this temple, I let myself revitalize in body, mind, and spirit. I rediscover myself as a spark of your creativity, which makes me a unique and spectacular creation! I freely and easily love myself exactly as you love me…
And as I go about playfully exploring my inner universe only to find that I see your love everywhere, I also discover that you've set aside another spark of your creativity, another of your most enchanting creations, essentially and exclusively for me to gift myself to.
I rest in the deep knowing that you have already blessed me with a love that goes far beyond all my expectations and is unimaginably beautiful. I am reassured beyond doubt that you have created my unique and perfect match.
In not yet being reunited in flesh with my perfect match, it is not that I'm unworthy of your choice. I recognize humbly that it is your way of letting me discover my own uniqueness before I seek someone else's. The challenges I see in my outer universe are but a reminder from you that I am indeed as expansive and empowered as you've made me.
I rest back in my comforting inner silence through which you speak to me every moment; even this very moment, to guide me to my perfect match in a way that will most uniquely help me discover that love inside me which I so deeply desire to gift.
Thank you for the gift of my unmatched life and unconditional love.
In this moment, I believe…
Love and gratitude,
Mona
I was deeply touched by Mona's letter – her sincerity, trust, and gratitude are so evident and clear.  She is vibrating on a high level of love!  If it feels right for you, try writing your own letter to God for whatever desire you are working on to manifest.
Wishing you love, laughter, and magical kisses,
Arielle
P.S. Color your way to LOVE with my new coloring book, Inkspirations Love by Design: Coloring the Divine Path to Manifest Your Soulmate.
https://www.arielleford.com/wp-content/uploads/af-logo.svg
0
0
Arielle Ford
https://www.arielleford.com/wp-content/uploads/af-logo.svg
Arielle Ford
2017-01-31 06:00:21
2017-01-31 08:10:19
Invite God To Help You Manifest