Spiritual and Highly Sensitive People Have the Hardest Time in Love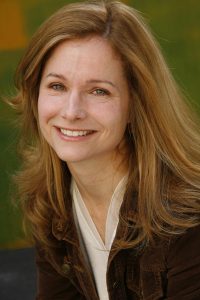 Although this seems very counter-intuitive, I have found the highly sensitive and spiritual people (for now I will call you HSP's) have the hardest time finding love and keeping love, especially women.
One of the biggest issues around this I have observed is that HSP's are deeply feeling, not only their own feelings but the feelings of those around them. And sometimes they can't discern between basic intuition and their own fears or projections. This can lead to making assumptions about someone else's behavior or possibly do the opposite and they overlook their actions because they feel good around them.
My dear friend and love expert Carol Allen, is hosting a free webinar tomorrow, Wednesday, called "The Soulfully Sensitive Woman in Love" for women of any relationship status…
This is for you if:
You have a hard time "letting things go" or "shaking things off" when things don't go well or as planned.
You're extremely hurt by perceived rejection or when men "disappear" or "pull away" for a while and end up internalizing what happened and unfairly blaming yourself.
You take breakups extra hard and can take years to recover or let yourself like someone again – fearing that the risk is just too great to bear.
You take it all too hard – normal disappointments or problems seem insurmountable or "not worth it" so they get stuck and stay invisible.
Carol is a genius at helping women with these issues so don't miss this opportunity to attend her FREE webinar.
Wishing you love, laughter, and magical kisses,
Arielle
https://www.arielleford.com/wp-content/uploads/af-logo.svg
0
0
Arielle Ford
https://www.arielleford.com/wp-content/uploads/af-logo.svg
Arielle Ford
2018-09-11 06:00:15
2018-09-10 09:34:00
Spiritual and Highly Sensitive People Have the Hardest Time in Love