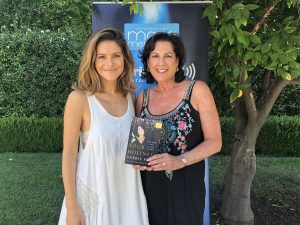 The other day we were at the home of Maria Menunous where I was taping her Sirius radio show (it will air next month and then be available on her podcast).
We were standing in her garden while two beautiful yellow and black butterflies flew in tandem, circling us for several minutes in a beautiful dance.
I really felt as if those butterflies were friends from the other side saying hello, reminding me they were nearby…. I believe they send us signs and find ways to remind us that they truly are always with us….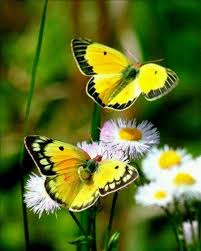 Why is it that we always speak about the dead in the past tense… as if they are
no longer around? I truly believe that not only are they still around, but they are also looking for ways to connect with us.
After John Lennon died, someone asked Yoko Ono what that was like for her. She said, "Before John died, we were together 90% of the time. Now he is with me 100% of the time."
One thing I do know for sure is that love never dies….
For those of you that want assistance in your life, you can ask your loved ones on the other side for help (I explain how in my free book at www.loveontheotherside.com).
Wishing you love, laughter, and magical kisses,
Arielle
https://www.arielleford.com/wp-content/uploads/af-logo.svg
0
0
Arielle Ford
https://www.arielleford.com/wp-content/uploads/af-logo.svg
Arielle Ford
2018-09-18 06:00:02
2018-09-17 14:04:18
Love and Death