Be A LOVE Plusser (here's how!)
I recently attended a creativity workshop taught by famed artist and animator, Dave Zoboski (link to www.TheAlchemyofCreativity.com ). He spent decades working as a Senior Animator at Disney, Sony and Warner Brothers.
We all were given colored pencils and a sketchpad while Dave's model posed for us.  Most of us didn't have any real artistic ability in this field, but we were encouraged to have fun and go for it.
After several minutes of sketching, he told us to stop and to put our pad on our chair and to move three seats to our left and then pick up the pad on that chair and begin sketching on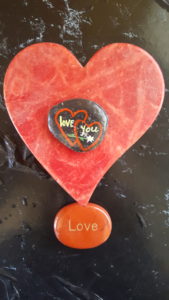 someone else drawing.   The assignment was to see how we could improve upon what they had already begun.
Dave explained that in the animation field, the culture is such that you never criticize another artists' work, but rather you become a "plusser" for them …someone who adds to and improves the work they have done so far.
I fell in love with this idea and began thinking about how wonderful it would be if we all declared ourselves "plussers" in love, and gave up being "judgy" thus committing ourselves to contributing to those around us in ways that are positive,  uplifting, and kind.
For whom will you be a love plusser?
Wishing you love, laughter and magical kisses,
Arielle
P.S. If manifesting a soulmate is your priority, then I invite you for the only two LIVE in person events I am doing this year.
I will be in Chicago at the Infinity Foundation for a one-day workshop on
Saturday, April 27th  and I will be teaching at the breathtakingly beautiful
Esalen the weekend of May 8-10. Details for both here: https://www.arielleford.com/events/
https://www.arielleford.com/wp-content/uploads/af-logo.svg
0
0
Arielle Ford
https://www.arielleford.com/wp-content/uploads/af-logo.svg
Arielle Ford
2019-04-16 06:00:54
2019-04-15 07:15:33
Be A LOVE Plusser (here's how!)