The Secret to More Love In Your Life
One of the most powerful manifestors I know is Dr. Gay Hendricks. I have had the good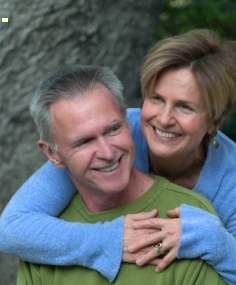 fortune of working closely with him for the last six years with Spiritual Cinema Circle, which he conceived and launched. You probably know Gay and his wife, Dr. Kathlyn Hendricks, as internationally renowned relationship experts. They have written many bestselling books and have appeared on Oprah and other national TV shows.
Truly, they are an amazing couple who model a true soulmate connection. Having counselled thousands of couples, they offer great insight into what it takes to both manifest love and sustain a long term marriage.
Whenever I am creating or manifesting something new in my life, I always call on them for their advice and support.
Today, I'd like to introduce you to the most powerful relationship program I've ever seen: The Relationship Catalyst, developed by Gay and Kathlyn. The program is simple and easy to use. When you work with the program, it has the effect of creating more love, harmony and manifestation power in your life right away.
It May Seem Like Magic But It's Real!
Whether you're single or in a relationship, now there's a new way you can take your love life into a new dimension. If you're single, you use The Relationship Catalyst to manifest the relationship of your dreams. If you're in a relationship now, you use it to break free from old patterns, restore harmony and create the life together that you always wanted.
How The Relationship Catalyst Works: The Main Components
The SINGLES CATALYST
If you're single, divorced or widowed, you use this program to speed up the manifestation of your ideal partner. It assists you in making several inner shifts that change your relationship destiny, allowing you to draw a healthy relationship into your life by easeful attraction rather than stressful pursuit.
The SIX SECRETS:
What You Really Need To Know About Relationships
These six little programs are designed to clear away inherited misinformation and unconscious patterns you picked up as a child. You get a fresh start, with the real truth about how to handle the six aspects of relationship that matter most.
The HARMONIZER
Touch a button and soft music begins. Simple instructions bring you rapidly into a feeling of inner harmony. Feel old patterns dissolve and disappear as you shift into a new state of consciousness.
Anytime you want to feel closeness and harmony with your partner, simply sit down and plug in to this 20-minute program together. It's especially useful to restore harmony when you're feeling distant or rattled after a disagreement.
The ONE-MINUTE MIRACLE VIDEOS
Get these seven little miracle-making videos all in one place. Each video contains a powerful tool for relationship enhancement that can be done in less than 60 seconds. Here are some of the topics the videos cover:
How To Stop An Argument
How To End Blame And Criticism
How To Tell If A Partner Is Lying
How To End Money Struggles
How To End Jealousy
There's more that comes along with the program, including personal access to Drs. Hendricks every month, via videoconference and teleconference, so that people can get questions answered, fine-tune their practice of the program, and much more.
Click here for all the exciting details!  http://relationshipcatalyst.tv/
My new book Wabi Sabi Love is now available!  Finding your Soulmate is just the beginning.  Read how successful couples keep the soulmate fire burning.  Receive a priceless bonus bundle of advanced love attraction resources and techniques when you order your copy right here:   Wabi Sabi Love
https://www.arielleford.com/wp-content/uploads/af-logo.svg
0
0
Arielle Ford
https://www.arielleford.com/wp-content/uploads/af-logo.svg
Arielle Ford
2010-10-27 11:59:48
2012-04-07 21:22:33
The Secret to More Love In Your Life