You Deserve to Have Your Dreams Come True (here's how)
Is your soul yearning for big breakthroughs in the areas of love, or money, or accomplishment?
Or is there a new passion or purpose bubbling up inside you just waiting to be coaxed out that will catapult YOU to the land of happy, satisfied and content?
Whether it's manifesting the love of your life, pursuing a new career or passion project, finally getting that book done, or whatever your greatest unmet dream is I can launch you onto the manifesting runway and have you soar into success.
For the past 36 years I have been studying the art, science, and magic of manifestation. I've become a master manifestor, making incredible magic in my own life, from marrying the love of my life, building several successful businesses, publishing a dozen books, as well as discovering and implementing the secrets to creating a life that has exceeded all of my dreams and expectations.
I've decided to clear my schedule and dedicate all of my teaching time for the six months to coaching one-on-one with eight people who are committed to manifesting their biggest unmet dream.
Creating something big in your life won't happen if you're stuck in wishing, hoping and dreaming.
We all need someone that can be a creative mind to brainstorm with, that extra pair of eyes to see what we can't see for ourselves.
Someone to inspire, motivate, and hold us accountable.
Someone to guide us as we recreate, redesign, and rebuild our lives.
Someone who holds you and your dream in sacred space to support and nurture your vision into reality.
Now, what happens to you when you commit to doing something new and really big?
Something as big as making your greatest unmet dream come true?
Do you feel afraid and anxious or excited and inspired?
If you're up for embracing excited and inspired, I'm inviting you to immerse yourself with me for six months where I will put you on the fast track to making your dream come true.
Together we will get crystal clear on your deepest desire and then I will take you by the hand and guide you, step by step, into your biggest dream manifested.
Find out all about this never before offered opportunity here.
I only have 8 places in this new program and I'm looking for people who are ready to create 100% success and happiness.
Does that sound like you?
If the answer is yes, I may select you to be one of the eight I take under my wing in my NEW, exclusive, 6-month one-on-one coaching program.
Apply Now: Private Coaching with Arielle Ford!
This may be the last time I'm offering my private coaching program and it may be the only time I do this where I can devote this amount of time to personally sharing this information. (My novel and series are in the works for production in 2022 and I'll be busy working on those projects.)
And the best part is, we can get started right away.
Acceptance to this program is by application only, and I'm looking for heart-centered conscious men and women who are committed to creating a more extraordinary and fulfilling life.
We will be scheduling the interviews in the next few days.
Apply now For My Private Coaching!
I can't wait to hear from you, and I look forward to guiding you to your miraculous life.
Wishing you love, laughter, and massive success,
Arielle
P.S. BONUS PRACTICE:
Whenever I am about to tackle something new, with no guaranteed results, and I am stuck in fear of failure, I take myself through a process from fear to excitement so that I can manifest from a high frequency energy.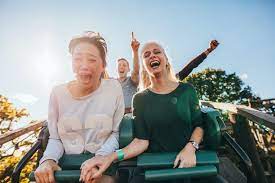 If you are falling in love, you would call that exciting and if you are on Space Mountain at Disneyland you might call it terrifying.
Regardless of the thoughts and beliefs we're having, when we are experiencing fear or excitement, our heart beats faster, blood pressure rises, adrenaline and cortisol course through our veins, and breathing quickens.
Your body is having the same experience with both, but depending on the story in your head, you're enjoying one and suffering from the other.
When it comes to manifesting your greatest unmet dream, your biggest vision, one way to reframe fear into excitement is by asking yourself two questions:
Am I willing to manifest the resources I need to support me in manifesting my desire?
What's one thing I can do right now to choose my vision and excitement over fear?
I'm not sure when I'll ever be able to offer this exclusive one-on-one 6-month program again. If this is something you are called to do, I encourage you to put your application in right away, as we're expecting many more applicants than we'll be able to accept.
https://www.arielleford.com/wp-content/uploads/af-logo.svg
0
0
Amber Miller
https://www.arielleford.com/wp-content/uploads/af-logo.svg
Amber Miller
2021-06-29 09:00:20
2021-06-28 13:42:45
You Deserve to Have Your Dreams Come True (here's how)