Why You Need A Personal Bouncer
We all know the importance of clearing clutter from our home, office, closets, garage, etc. to create more ease, flow, and success in our lives… but what you probably don't know is that it's critical to clear another kind of clutter: People.
We need to clear out the emotionally draining, toxic, judgmental, crazy-making, and/or even boring, uninspiring people from our lives.
Who's In Your Room
is a new book from my dear friends, both powerhouse personal growth leaders, Stewart Emery and Ivan Misner.
Several years ago, at a Transformational Leadership Council gathering, I heard Stewart speak on this topic and it completely changed my life. He said that we should look at our life as if it is a room with only one door, no exits. Once someone walks into our life, they really never leave (even if we think we have deleted them the thoughts, feelings,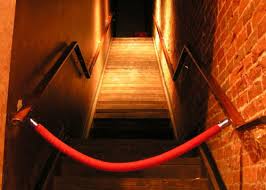 and experiences we have had with them live on in our brain). Therefore, we have to begin to carefully curate 'who" we allow into our "room," and we may even use a bodyguard or two stationed outside our room to make sure that we only allow in those that share our values.
After I heard Stewart speak I began to think about all the people in my "room" that were energy sucking emotional vampires or chaotic drama queens, etc. And, for the first time, I seriously began to think about the importance of making my room (i.e. my life), a sacred space to share with like-minded family and friends who share my values. It was mind-blowing!
I am so thrilled that this is now available as a book (it's a very short, easy to read book). It is so important to understand that "who" you allow into your "room" will impact the quality of the rest of your life.
I consider Who's In Your Room a must read for everyone focused on living a long, healthy and happy life.
https://www.arielleford.com/wp-content/uploads/af-logo.svg
0
0
Arielle Ford
https://www.arielleford.com/wp-content/uploads/af-logo.svg
Arielle Ford
2018-11-27 06:00:58
2018-11-27 06:30:12
Why You Need A Personal Bouncer