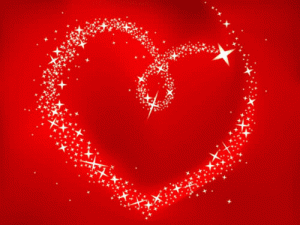 Researcher John Molloy interviewed 3,000 couples as they exited marriage license bureaus, and what he learned is was amazing.  Here are just a few of the fascinating facts about "why men marry."
Men are attracted by the physical but marry character.  68% of men said they chose their wives because they were classy, positive, energetic, enthusiastic and upbeat.  Only 20% said they chose them because they were gorgeous and sexy.
Most men decide within 10 minutes of meeting a woman if she is appropriate for marriage or just a casual affair.
Over 80% of men bragged that their gal was someone he would be proud to introduce to friends and family.
Only 7 out of 2,000 men said the woman of their dreams was dressed in a sexy outfit when they met.  Men prefer you in "appropriate" clothing that says "I m wife material."  (This doesn't mean you can't look your best and like the real you – it means don't be dress in a way that says "come seduce me now.")
Other interesting tips from Molloy:
The primary reason men drop women during the first month or two is that the women come on too strong, too soon.
Never speak of marriage, children or your future together for the first 6 dates. (Men don't think of themselves as 'dating" until at least 4-6 dates. (women assume they are dating much quicker.)
Now for some good news:  If after 3 months of dating he often plops on your couch to watch TV, and at times takes you for granted, this is a hallmark of most serious relationships. Don't see it as a deal killer.
Women who insist on being treated well are two times as likely to end up marrying their man. Men don't like doormats.
Women who go out twice a week, even just to dine with other women or do volunteer work, are three times as likely to marry than those who don't go out! (Going out 3x a week boosts your chances even further).
This is just the tip of the iceberg of John Molloy's research.  His book, Why Men Marry Some Women and Not Others: The Fascinating Research That Can Land You the Husband of Your Dreams, shares tons more info.
Wishing you love, laughter and magical kisses,
Arielle
P.S.  Please join me at the beautiful and serene Omega Institute for my FUN and INTERACTIVE  Soulmate Secret workshop (that will take you way beyond the book), where I will share with you techniques to control your own romantic destiny.
It's the weekend of May 30 – June 1, 2014 Rhinebeck, New York.  
https://www.arielleford.com/wp-content/uploads/af-logo.svg
0
0
Arielle Ford
https://www.arielleford.com/wp-content/uploads/af-logo.svg
Arielle Ford
2014-03-18 06:00:42
2014-03-14 16:32:26
Why Men Marry