What's Your Love Language?
After I got married I found out there is something so much more important than being "right." It's being "loved." I discovered that when I was committed to being "right," it always meant making someone else "wrong." As you know, feeling wrong does not go well with feeling loved.
So many of us like to assume a rigid stance and "dig in our heels" to fight for our point of view and prove how "right" we are — often about some pretty stupid stuff. The cost of needing to be right is hurting, harassing or humiliating the ones we claim to love the most.
I have finally learned to manage my mind and my mouth. Most of the time it's not necessary to "correct" anyone on what I think is right or wrong unless it's really pertinent to someone's wellbeing. Now, when I am smart enough to "catch" myself and I am about to blurt out something in order to be "right," I slap some imaginary masking tape over my mouth and choose love instead.
Learning to Speak the Same Love Language
We all express and receive love messages differently. Figuring out how you and your partner experience love can help tremendously in strengthening your relationship. My favorite book on this topic comes from Gary Chapman, PhD, The 5 Love Languages.
After 40 years as a marriage and family counselor, Dr. Chapman had heard a lot of couples' complaints from which he saw a pattern. When he reviewed more than a decade worth of notes, he realized that what couples really wanted from each other fell into five distinct categories:
Words of Affirmation: compliments or words of encouragement
Quality Time: their partner's undivided attention
Receiving Gifts: symbols of love such as flowers or chocolates
Acts of Service: coffee in bed, walking the dog, or doing other small jobs
Physical Touch: having sex, holding hands, kissing
According to the concept, the way you feel loved is also the way you show love.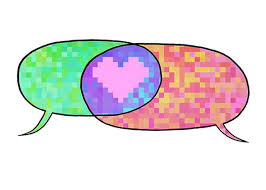 Figuring out your partner's primary love language requires you listen carefully, both to how they positively respond to you and also how they complain to you.
When I first read this beautiful book, I took the quiz and discovered my number one and number two were tied: I am a Words of Affirmation and Physical Touch gal. My husband Brian's two forms of love are Words of Affirmation and Quality Time. Even if you and your partner have completely different ones, you can learn to speak your partner's "love language."
It is one of the fastest methods to bring you closer together.
Take the FREE quiz now to learn your Love Language!
Join me in Magical Mexico to Manifest Love After 50
I am so excited to share with you a very special 5-day workshop that I've created specifically for men and women over 50 who want to manifest love that will last the rest of their lives. New studies are proving that finding love after 50 has never been easier, IF you know what you are doing. If you are hanging around hoping, wishing, dreaming that LOVE will just happen organically, chances are you will still be single a year from now. (and you deserve to have Big Love and I know for certain it's possible)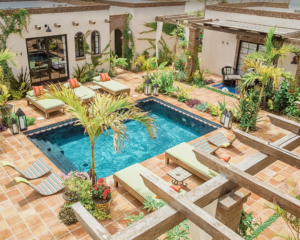 Join me this December 2 – 7 at a luxurious new retreat center in beautiful Baja California Sur, Mexico (north of Cabo San Lucas), at the Modern Elder Academy — the world's first midlife wisdom school. Located on a beautiful oceanfront campus, the workshop includes everything once you land at SJD airport: private shuttle, beautiful and comfortable rooms, delicious and healthy chef-prepared meals, an idyllic setting w/ pools, yoga, hot tub, steam room, and even celebratory dance parties—all while providing a life-transforming curriculum and experience.
There are only 14 spaces remaining, so if you think this might be for you click here for more info: (scroll down until you see "MASTERY WEEK w/Arielle Ford").
John Gray Weekend Workshop
Love is not what it used to be.
Relationships have changed more in the past 30 years than they did in the 3,000 years before that. This shift has left most of us confused about the meaning of love and relationships. Some may never learn if they have ever found their true Soul Mate.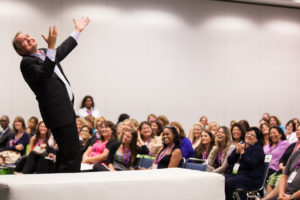 Are you SINGLE and still searching for your Soul Mate?
Are you DATING and wondering if your partner is RIGHT for you?
Are you MARRIED and want to improve communication and sharing?
John Gray can help you.
His relationship seminars have helped millions of people improve their relationships quickly. John Gray's Mars Venus Relationship Weekend is a 3-day relationship seminar that teaches you how to find everything you want in a loving relationship through a better understanding of the differences between men and women.
To get 25% off, use Coupon code: 25SOULMATE
Sign me up for the Relationship Weekend Seminar with John Gray!
https://www.arielleford.com/wp-content/uploads/af-logo.svg
0
0
Arielle Ford
https://www.arielleford.com/wp-content/uploads/af-logo.svg
Arielle Ford
2019-08-27 06:00:18
2019-08-27 02:31:00
What's Your Love Language?