How MUCH do you CRAVE That Desire?
I'm not very compliant when it comes to things I SHOULD do.
Things like taking ALL of my vitamins everyday.
Or, cutting back on carbs to reduce the chances of full-fledged diabetes and dementia (not to mention belly fat) or sleeping with my night-guard to stop grinding my teeth and getting middle of the night headaches.
Just "knowing" these things are good for me have never been enough of a reason to do them.
A part of me screams, "I don't want to" and "you can't make me."
BUT……eventually, I get a good enough reason to become compliant.
I now take my vitamins (in spite of hating to swallow so many pills) because my new story is that "I do it for Brian" so he can have a healthy wife on the planet.
I am 80% compliant about carbs because one doctor showed me that I have 2 of the 4 the DNA markers for Alzheimer's and eating low carb can prevent this.
I'm am now sleeping with my night-guard because another doctor explained that my minor sleep apnea could cause me to have a stroke or heart attack and wearing the night-guard will get more oxygen into my system to help prevent that.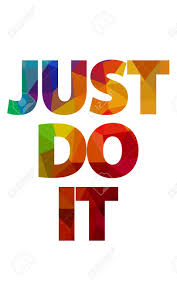 So why am I so stubborn? I don't know…. well, maybe it is because I am a tiny bit lazy.
I began thinking about all the ways we say we want one thing (in my case it's a good, healthy, long life) and yet on the other hand, we don't do all that we can to fulfill our desires.
So my message today is this:
If you can figure out one really, great, motivating reason to go for your dreams, then Just Do It!
Wishing you love, laughter and magical kisses,
Arielle
Join me in Magical Mexico to Manifest Love After 50
I am so excited to share with you a very special 5-day workshop that I've created specifically for men and women over 50 who want to manifest love that will last the rest of their lives. New studies are proving that finding love after 50 has never been easier, IF you know what you are doing. If you are hanging around hoping, wishing, dreaming that LOVE will just happen organically, chances are you will still be single a year from now. (and you deserve to have Big Love and I know for certain it's possible)
Join me this December 2 – 7 at a luxurious new retreat center in beautiful Baja California Sur, Mexico (north of Cabo San Lucas), at the Modern Elder Academy — the world's first midlife wisdom school. Located on a beautiful oceanfront campus, the workshop includes everything once you land at SJD airport: private shuttle, beautiful and comfortable rooms, delicious and healthy chef-prepared meals, an idyllic setting w/ pools, yoga, hot tub, steam room, and even celebratory dance parties—all while providing a life-transforming curriculum and experience.
There are only 14 spaces remaining, so if you think this might be for you click here for more info:
(scroll down until you see "MASTERY WEEK w/Arielle Ford").
(Just do it!)
The Art & Soul Of Taking Better Photos with your Phone!
Whether you mainly use your smartphone camera to take photos of friends and family, selfies, travel shots, or for business…
World-famous photographer of spiritual luminaries and rock stars, Carl Studna, wants to teach you the professional secrets that will take your photos to the next level, where they'll get more attention and appreciation (and more "Likes" and "Shares") from your colleagues and peers!
Learn How to Develop Your Photographer's Eye and Use Inner and Outer Light to Improve the Pictures You Take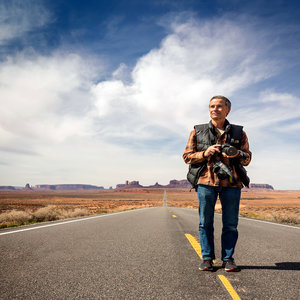 FREE Online Video Event Series
with World-Renowned Photographer Carl Studna
He has taken famous photographs of spiritual and musical luminaries such as…
His Holiness the Dalai Lama, Paul McCartney, Deepak Chopra, Eric Clapton, Elton John, Marianne Williamson, Jefferson Airplane, Kenny Loggins, Ram Dass, and John Bradshaw.
Sign me up for FREE online video event!
https://www.arielleford.com/wp-content/uploads/af-logo.svg
0
0
Arielle Ford
https://www.arielleford.com/wp-content/uploads/af-logo.svg
Arielle Ford
2019-08-20 06:00:29
2019-08-19 10:38:20
How MUCH do you CRAVE That Desire?