Arielle Recommends: Manifest a Soulmate AND a new career!
There's an old saying that "we teach what we most need to learn." That has certainly been true in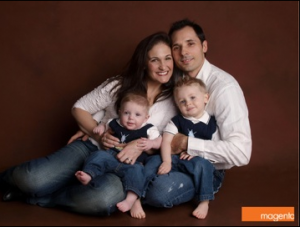 my life. When I first began manifesting, I was constantly sharing with my friends what was working for me. By explaining it to others, it became more potent for me, and I got progressed and got better results. Like all good things in life, practice makes perfect!
As you can see in this photo, my friend Christy Whitman has a gorgeous, happy family. She didn't just get lucky! She consciously manifested her husband and her two beautiful children.
How did she do it?
By becoming a Master Manifester.
Many of you are striving to manifest a family and you also need to earn a living. That is why I thought you'd be excited to hear that Christy has a fantastic coaching program training people how to become Law of Attraction coaches. And, 90% of her students end up manifesting the love of their life while getting a new career from her program.
I want to personally invite you to an amazing complimentary training that will teach you exactly how to be a life coach and make 65k, 75k, 100k, or more per year.
As we speak, my friend Christy, from the Quantum Success Coaching Academy is releasing 5 free video training's on how you can be a successful life coach.
Here's what you'll get:
Video 1 – Life coaching 101
Video 2 – The answer to the number one question that stops most people from choosing to to be a life coach.
Video 3 – Exactly how to coach someone effectively
Video 4 – How to market your coaching services
Video 5 – How to keep your clients forever
This video training will cost you nothing and it won't be online for too much longer either.
So, take a few minutes right now to register and then grab a pen and paper and learn how YOU can be a successful life coach in no time at all.
Go here to get started:
Being a life coach isn't hard, you just have to know how to do it. And this training will teach you what you need to know.
P. S. Super Special Offer for Soulmate Seekers:
If you are experiencing "barriers to love" and have emotional blocks that need attention, I encourage you to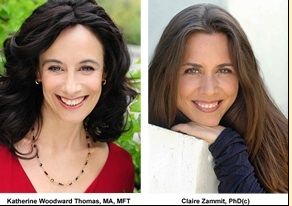 sign up for the Calling in "The One" 7 Weeks to Attract Your Soulmate with Katherine Woodward Thomas and Claire Zammit.
This nationally acclaimed online course will teach you how to clear away the internal obstacles to love and how to "call in" the relationship of your dreams.
And, if you register today you'll also receive the complete Ultimate Soulmate Summit with 21 of the world's leading relationship experts sharing their time tested secrets to unleash your power to manifest your soulmate!
My new book Wabi Sabi Love is now available!  Finding your Soulmate is just the beginning.  Read how successful couples keep the soulmate fire burning.  Receive a priceless bonus bundle of advanced love attraction resources and techniques when you order your copy right here:   Wabi Sabi Love
https://www.arielleford.com/wp-content/uploads/af-logo.svg
0
0
Arielle Ford
https://www.arielleford.com/wp-content/uploads/af-logo.svg
Arielle Ford
2011-08-31 11:46:45
2012-04-07 21:17:41
Arielle Recommends: Manifest a Soulmate AND a new career!