Don't Make This Love Mistake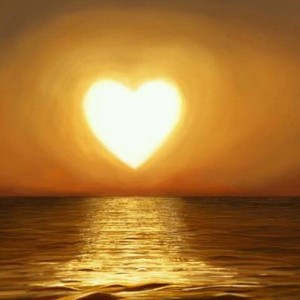 When it comes to love, logic is not always your best friend.
It's possible to "over-think" and get too analytical in your approach to figuring out "how and where" to find your soulmate.
Recently, my friend Devra Jacobs, a very insightful and talented intuitive/life coach (www.readingsbyDevra.com), told me an amazing story about her client Kathy who was making this very unfortunate "love mistake."
Kathy wanted a certain kind of man….successful and financially stable and she decided to create a life plan to go out and find him.
She went to the places she thought he would be.
Even though she hated sweaty gyms, she joined the most expensive one in town.
She abhorred the opera, but went anyway.
She spent a ton of money attending charity fundraisers.
And then, despite the fact she hated the game of golf, she took classes and made the Country Club her Saturday morning hang out.
When she came to see Devra for a reading she was very frustrated and lonely. And, she was spending way more than she could afford to on her plan, and was not seeing any results.
It was immediately clear to Devra what the problem was and she shared with Kathy a wise phrase she learned from numerologist, Michael Brill:
"Kathy you have to start doing what you love, not to be loved."
Devra went on to explain,
"You want a man who is a reflection of your interests and beliefs. You want to love what you are doing, and bring in the right partner who wants to play with you."
They then discussed the hobbies or activities Kathy would rather be doing with her time and money.
What came up the strongest was to create and paint pottery.
Although Kathy resisted this new plan to just enjoy her life, do what she loved, and quit looking for Mr. Right, she finally gave in after six more months of trying to make her original plan work.
Eventually Kathy signed up for a pottery class at the local junior college.
Within two weeks she reported to Devra that she had met a wonderful young man in her class that was a resident surgeon at the local hospital.
They hit it off and started dating the following week.
Her man, as it turned out, loved the art of pottery making because it kept his hands nimble for surgery. He also enjoyed the delicate movements of creating and painting very beautiful things from a lump of clay.
Kathy also found out that her man actually hated golf, opera, was too busy to go to charity events and would rather run in the park in the open sweet air, than ever step foot in a stinky gym.
They were a match made in heaven.
My new book Wabi Sabi Love is now available!  Finding your Soulmate is just the beginning.  Read how successful couples keep the soulmate fire burning.  Receive a priceless bonus bundle of advanced love attraction resources and techniques when you order your copy right here:   Wabi Sabi Love
https://www.arielleford.com/wp-content/uploads/af-logo.svg
0
0
Arielle Ford
https://www.arielleford.com/wp-content/uploads/af-logo.svg
Arielle Ford
2012-12-28 10:26:25
2012-12-28 10:26:25
Don't Make This Love Mistake