Chant Your Soulmate To You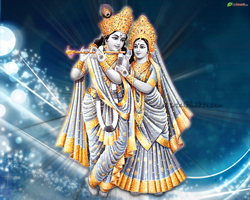 The day after I met Brian, I ran into my vedic astrologer, Marc Boney.  I had him look up Brian's chart with mine and within hours he called to tell me that our combined charts were the "clearest indication of a fated relationship he had ever seen and he predicted we would marry."     Not long after, we had Marc select our wedding dates.
I shared this story in The Soulmate Secret and many readers have contacted me over the years asking how they too could get a reading with Marc…but he had stopped his practice for many years to play in the corporate world.  The great news is that Marc is BACK and doing readings again.  Below he shares a beautiful story and a special offer:
Sometimes Fortune favors you.  Last week I learned that a rather risky prediction I had given a woman three years ago was at least partially fulfilled.  Since she is the best friend of the woman in my life, this felt particularly sweet.  Such are the happiest moments in the life of an astrologer when a longed for event can be foreseen and encouragement offered at a time when it is sorely needed.
Hers was a story all too familiar to me.  She had passed thirty years of age, was thriving in her career as a violinist in the San Diego Symphony, but a relationship with a flute player across the aisle was going nowhere. She wanted marriage and children and he wanted to "hang out."  "Would these wishes be fulfilled," was her question, and one that I have been asked so often that I've joked with friends that is has been almost a specialty.
In examining her chart, I could see the main problem.  Astrologically speaking it was Saturn's negative influence on her 7th house of marriage/relationships.  She acknowledged that to date there had been a dearth of opportunities and nothing seemed to work in this area of her life.  Was it a case of karmic denial of marriage, or only delay?  As I analyzed her chart in more depth, it appeared more the later.  Moreover, I could see that in the not too distant future a time was coming that promised both marriage and later, children, even the possibility of twins.  I also recommended to her a spiritual practice to help remove karmic obstacles and "help fate along" as it were.
Then some year and half ago the story began to unfold.  While on vacation in Cancun, she met a cellist, and sparks flew.  But he lived in New York and was from a very different background.  How could this work?  Was his love strong enough for him to give up his life on the East Coast and move to be with her?  Apparently it was since I learned last week that they moved in together in September and are discussing marriage, which is why I stated earlier that the prediction is only partially fulfilled.  That and children remain to be seen, but I have a good feeling about this one based on their "stars," as I did with Arielle and Brian some 15 years ago when she consulted with me.
Whereas the spiritual practice that I alluded to in this story was specific based on her particular chart, a generic practice that I would recommend to any woman looking to attract a soulmate is 108 repetitions daily of the Sanskrit mantra, "TAT PATIM DEHI PARAMESHWARA."  It means "Please bestow upon me a man of Truth who embodies the highest and most pure masculine attributes."  For those unfamiliar with a spiritual practice involving the repetition of a mantra, think of it as like a very powerful affirmation but with the added benefit of a particular "sound based" effect on one's consciousness, in the same way that harmonious musical chords can effect us positively.
To hear a beautiful rendition of this mantra by kirtan artist, Deva Premal and learn the pronunciation, go to www.youtube http://www.youtube.com/watch?v=jk1L2zC6rpQ
Earlier I spoke of how Fortune favored me.  For twenty years I was a practitioner of Western astrology. But then in 1993 I was introduced to Vedic Astrology by K.N. Rao, a true master of this science from ancient India. Arielle can attest to this, since I was once witness to a consultation in which he pinpointed many past events of her life with astonishing accuracy and specificity. I was fortunate to become a favored student of his, and have him to thank for sharing his knowledge and the many "tools" I have now to look astrologically at the whole issue of relationships in a person's life.  "The number one question among women in the U.S." he would remark," which would always remind me of a quote from by favorite poet, Lord Byron, "A man's love is a thing apart, 'tis women's whole existence."
To learn more about this fascinating form of astrology and how it is different, e-mail Marc at marcboney@nullaol.com to receive the free article, "The Science of Light."  Also,  with Valentine's Day on the horizon, he is offering "a friends of Arielle special" through February…  a major discount on his consultation fee.  Normally a reading is $195.00, this will reduce to $150 when you mention my name now through February.
https://www.arielleford.com/wp-content/uploads/af-logo.svg
0
0
Arielle Ford
https://www.arielleford.com/wp-content/uploads/af-logo.svg
Arielle Ford
2013-01-15 17:01:53
2013-01-25 17:08:04
Chant Your Soulmate To You