Would you rather be "right" or "loved?"
As a recovering "need to be right" person, I grew up in an era and a home where "being right" was highly valued.  From my first days in school, I saw that raising your hand and having the "right" answer meant you were smart. At home "being right" meant being loved for being smart. I was brainwashed into believing that when I was "right," I was good enough to be loved.  Quite the ego boost! But that was about it. It certainly didn't boost my long-term confidence.
As I grew up and matured, I found out there is something so much more important than being "right." It's being "loved." I discovered that when I was committed to being "right," it always meant making someone else "wrong." As you know, feeling wrong does not go well with feeling loved.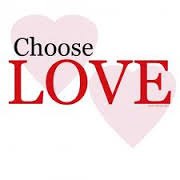 Relationship expert and soul sister, Heide Banks, was pondering an old fight she had with her ex-husband after she asked him to buy her some iron supplements at the drugstore and he forgot.  She mentioned it to her friend Nat when she was asking him why he thought she was having such a difficult time with relationships.
Nat said: "One word: liquid iron."
To which Heide replied: "That's two words."
"Exactly!" said Nat.
In a flash of a moment, Nat pointed out to Heide that her need to be "right" was getting in the way of her desire to be loved.
"I think that was the last time I corrected a man," Heide shared.
So many of us like to assume a rigid stance and "dig in our heels" to fight for our point of view and prove how "right" we are — often about some pretty stupid stuff.  The cost of needing to be right is hurting, harassing or humiliating the ones we claim to love the most.
Over the years, I have finally learned to manage my mind and my mouth.  I've learned that most of the time it's not necessary to "correct" anyone on what I think is right or wrong unless it's really pertinent to someone's well-being. Now, when I am smart enough to "catch" myself, and I am about to blurt out something in order to be "right," I slap some imaginary masking tape over my mouth and choose love instead.
Wishing you love, laughter and magical kisses,
Arielle
https://www.arielleford.com/wp-content/uploads/af-logo.svg
0
0
Arielle Ford
https://www.arielleford.com/wp-content/uploads/af-logo.svg
Arielle Ford
2016-02-23 06:00:41
2016-02-22 17:10:02
Would you rather be "right" or "loved?"