When Does Manifestation Begin?
One of my favorite golden nuggets of personal growth is:
"What you put your attention on grows."
I have found that this is always true.
The basics of manifesting are quite simple but not always easy because YOU need to participate and really focus: Here are a few of the basic steps:
Get clarity on your desire.
Set up a plan to achieve your desire.
Create a practice of dropping into your heart and getting in touch with the feeling of "knowing and trusting that what you've asked for is already yours."
Be willing to trust Divine Timing.
Follow the 'signs' and the 'breadcrumbs' leading you to your desire.
Invest your time, energy, attention, intention, and money into co-creating with the Universe.
Manifestation begins when you make a commitment!
If your heart's desire is to manifest your soulmate (or discover how to turn your mate into your soulmate!), then join me for a fun, empowering, and experiential retreat in Italy dedicated to finding love and keeping love.
Using the magic and beauty of Tuscany and Venice, for six days we will immerse ourselves in high-level manifestation where you will discover proven techniques, prayers, processes and rituals that harness the seeds of your desire.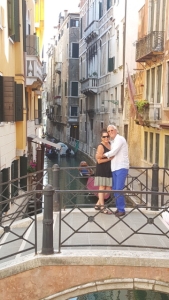 At the retreat, you'll discover my "secret sauce for manifestation." It's my superpower and it's a combination of art, science, structure, and accountability, with a touch of magic and alchemy as I provide guidance and hold sacred space for your desires and dreams to emerge and manifest.
And, as part of the retreat, you will discover how to live the Bella Figura lifestyle that is the essence of Italy. It's the Italian concept of making every aspect of life as beautiful as it can be, and it's about seeking out enjoyment in life without depriving oneself. Most importantly Bella Figura is about creating a beautiful life to share with your soulmate, lover, best friend, and life partner.
While in Tuscany, we will visit Florence, Siena, Assisi, San Gimignano, and the Chianti region to enjoy wine tastings, olive oil tastings, visits to sacred shrines, medieval and Renaissance architecture, and so much more. Of course, there will be shopping as well as a magical, evening fire ceremony and ritual to release the past and propel you into your romantic future. And then we will spend our final two days in magical, romantic Venice!
If spending the rest of your life with your soulmate is your top priority then don't put this off, come with me to beautiful, delicious Italy April 29 – May 6, 2024, and let me show you how to have the love your soul is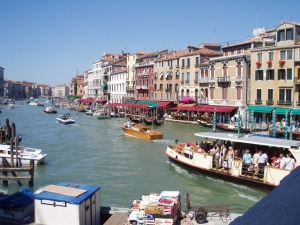 craving.
My process has worked for tens of thousands of women in 40 countries, and it can work for you too regardless of your age, weight, or whatever limiting or false beliefs you currently have as to why you haven't found love (or been able to keep love). To learn more please visit https://globalj.org/arielle-overview/ or email info@nullglobalj.org.
Wishing you La Dolce Vita!
Arielle
https://www.arielleford.com/wp-content/uploads/af-logo.svg
0
0
Arielle Ford
https://www.arielleford.com/wp-content/uploads/af-logo.svg
Arielle Ford
2023-09-05 09:00:40
2023-09-11 08:52:27
When Does Manifestation Begin?