I've noticed that some people are actually addicted to suffering…they've been living in the pain of their "poor me" story for so long that they just can't let it go. I'm pretty sure they aren't even aware that they are attached to suffering.
Recently my friend Kute Blackson wrote a beautiful blog on this topic that I want to share with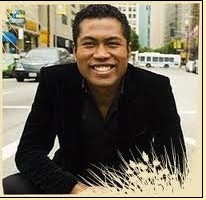 you now:
Suffering can become a very dangerous addiction. An unhealthy way to feel. An ultimately unfulfilling way to feel alive. You can get so used to suffering that it becomes comfortable and familiar. Suffering is the ego's way of feeling important.
Whether you are a businessman or a buddha, pain is inevitable. There is no way to avoid it. Just by virtue of being in a human body there will be some pain. Trying to avoid pain will only create more suffering. Embrace pain to release yourself from suffering.
Suffering is optional. Suffering is a choice.
Suffering comes from your story about what is happening in your life and less about what is actually happening. What is happening is simply what is happening. The suffering part comes from all your interpretations and meanings about the experience.
Change your story and the way you are interpreting reality and you begin to change your reality. When you change your reality within yourself you shift your experience of your reality outside. Once you understand this, you only suffer if you choose to.
What stories are you telling yourself about your life, your partner, your current experience that is causing you suffering?
Here are 7 Keys to creating suffering: