Stepping Out of Darkness (and into the Light)
Yesterday was the shortest, darkest day of the year, in a year that for many people was filled with unfathomable darkness.
If your life was turned upside down, filled with fear, sadness and loneliness or worse, (I had bouts with all of this plus anger, frustration and confusion), I've decided to get out a shovel and transform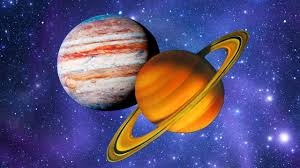 the darkness into light.
One of my coping strategies was to live in two-hour windows. Since making long range plans was nearly impossible, I created a world where I could succeed in short doses every day. I didn't have to figure out the future or live in the scary mindset of "what if" thinking all the time. The most planning I've done is scheduling zoom calls.
Strangely, this has worked well for me. I have had the most creative year of my life, completed my novel and started a new business… all in two-hour windows. (I even scheduled down time and naps this way)
What happened in 2020 was not my fault and it wasn't your fault.
We have been in a collective, global shit storm, and if you're reading this, congratulations, you survived!
Now, it's time to thrive.
According to the astrological experts last night's winter solstice saw Jupiter and Saturn form The Great Conjunction which kicks off a 20-year cultural reset and a new 200-year era.
We are now in a time of newfound optimism and one where we'll be moving away from the materialistic and industrialized towards a more humanistic, technological, and inclusive focus.
This is the perfect time to plant seeds for an exciting future. Allow your self to dream, make vision boards, and use your imagination by asking your soul what it would most desire with the question "Wouldn't it be lovely if_____?"
Since no one knows anything for sure (still), I'm choosing to live "as if."
This means I am trusting that everything is gonna be OK.
I am going to live as if we've turned a corner on COVID and things are slowly and steadily improving.
I am going to live as if the political polarization in this country will lessen and unity will become a possibility.
I am going to live as if the "new normal" will be better than the old normal.
I am going to live as if 2021 will be a year of love, laughter, creativity, great health, and prosperity.
Let's all support each other in becoming super optimistic and then collectively we can change the frequency from fear to love.
Wishing you love, laughter and magical kisses,
Arielle
P.S. Here's a great video on The Great Conjunction by astrologer Pam Gregory that describes it in detail.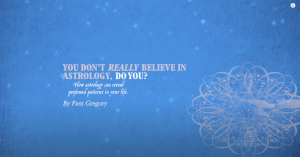 https://www.arielleford.com/wp-content/uploads/af-logo.svg
0
0
Amber Miller
https://www.arielleford.com/wp-content/uploads/af-logo.svg
Amber Miller
2020-12-22 10:00:25
2020-12-21 12:52:37
Stepping Out of Darkness (and into the Light)