LOVE isn't always enough – Tom & Giselle
It's hard to imagine the heartbreak pain one goes through when you discover you will never be your partner's #1 priority.
I'm not a football fan but I've been following the story of the demise of the once storybook 13-year marriage of Tom Brady (45) and Gisele Bundchen. (42)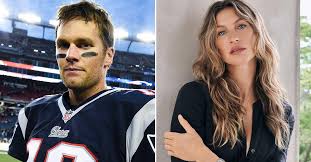 It's clear there was a time when they were once madly in love.
Giselle willing gave up her supermodel status (and other career dreams) to raise a family. I'm pretty sure she believed Tom when he told her he was going to finally retire to spend more time with her and the kids. And then he broke his promise. Probably not the first of many promises.
And in spite of still loving him, and he says he loves her, she decided divorce was her only option.
Sometimes love just isn't enough. When the trust is gone, it's gone.
Divorce is devastating for most people and research shows that during and after a divorce work productivity decreases by 40%.
This is bad news for both Tom and the Buccaneers (they've just lost 3 games in a row), not to mention the 10 businesses he has co-founded or is a shareholder in, and his many endorsement deals.
Yes, he will always live on as the ultimate G.O.A.T. in his sport but I think someday Tom will come to understand that choosing football over his wife and family was a brutal price to pay.
Let's all send them both a lot of light and love.
Wishing you love, laughter, and magical kisses,
Arielle
https://www.arielleford.com/wp-content/uploads/af-logo.svg
0
0
Amber Miller
https://www.arielleford.com/wp-content/uploads/af-logo.svg
Amber Miller
2022-11-01 09:00:03
2022-10-31 11:23:03
LOVE isn't always enough – Tom & Giselle