Dating Online – Guide to Top Sites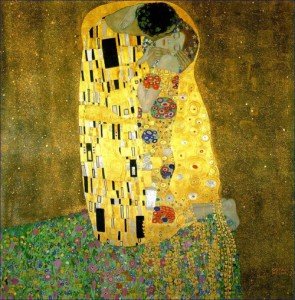 Did you know that 40 million American's (in their 40's, 50's and 60's) are now dating online? Almost everyday I hear from my readers that The Soulmate Secret worked for them AND many of them manifested their beloved this way.
If you are resistant, I want you to consider this:
If it's ok to shop online for books, clothes, and household goods, why not be open to checking out the vast array of potential mates online?
For many, writing the profile is the hardest part. My friend Khristina (who is fortunate enough to have Lauren Frances as her dating coach) has allowed me to share a portion of her profile with you.
A simple meal, cuddled up, a good book. Or red lipstick, a dress to match, stilettos at the symphony. A ballgame with friends?
I prefer spicy to mild, the subway to a limo, but bubbly to beer. I'd take a simple room overlooking the sea to a palace . . . just about anywhere.
I am ready for a profound heart connection and an epic romance that makes my heart race, weakens my knees, and evolves into a magnificent marriage.
It's recommended that you include recent photos with your profile including at least one full-length shot. Expert Lauren ( www.laurenfrances.com) suggests that women don't use their real name in their profile but rather create a "handle."
For instance Khristina's handle is "Cashmere Dynamite" and as soon as a man emails her, that she is interested in, she does reveal her first name.
My friend Alice uses her nickname in her profile. Be creative while being safe!
DATING SITES TO CHECK OUT:
Today there are mainstream sites such as www.match.com (about $40 a month) and www.plentyoffish.com which is the largest free dating site, and there are niche sites such as the one for vegetarians, www.VeggieDate.org (around $50 for six months) and www.OurTime.com for people over $50 (about $20 per month).
www.eHarmony.com is very targeted to those wishing to marry and uses an extensive questionnaire to identify potential matches for you.
The cost is around $60 a month. For animal lovers, check out www.DateMyPet.com for just $15 per month or if you are totally into fitness and are seeking someone who is active and in good shape try www.Fitness-Singles.com.
If faith is one of your core wish list items, the largest Jewish dating site is www.JDate.com (about $40 per month) and the largest Christian site is www.ChristianMingle.com (around $30 per month). I love their tag line: "Find God's Match for You."
By the way…..Khristina is now sharing her online dating experience at The Art of Love blog. Click here http://tinyurl.com/8doetfu and you can follow her journey.
My new book Wabi Sabi Love is now available!  Finding your Soulmate is just the beginning.  Read how successful couples keep the soulmate fire burning.  Receive a priceless bonus bundle of advanced love attraction resources and techniques when you order your copy right here:   Wabi Sabi Love
https://www.arielleford.com/wp-content/uploads/af-logo.svg
0
0
Arielle Ford
https://www.arielleford.com/wp-content/uploads/af-logo.svg
Arielle Ford
2012-11-13 19:50:13
2012-11-13 19:50:13
Dating Online – Guide to Top Sites