Where to Meet a Conscious Partner OFFLINE!
Ok my beautiful singles…. in addition to holding your nose and doing the online dating thing (I know you don't like it, but it often works), here are some true stories of women who met their match IRL:
Every morning Jessica (a commercial airline pilot) rode her Harley to her favorite outdoor café for coffee. Eventually she shared a table and became friendly with a married man who was on her same schedule. One day the man brought his mother to coffee. Mom instantly warmed up to Jessica and berated her son for not fixing Jessica up with his twin brother. Mom was right. Voila, it was a love match and Jessica is now married with great in-laws.
Mia loves everything about energetic healing and signed up for a zoom online Course with one of her favorite teachers. There were more than 60 students on the weekly calls. The students were sometimes put in small breakout groups. Mia began to take notice of Lisa, whose energy she found very appealing. Not knowing if Lisa was gay or straight, Mia boldly sent Lisa a private message in the chat box complimenting her on her great energy and warm smile. That led to more chats. Then video dates. Today they are happily married. (and the energy teacher was their wedding officiant!)
Laurie Sue and Victor, both successful professionals, met and fell in love at "night school."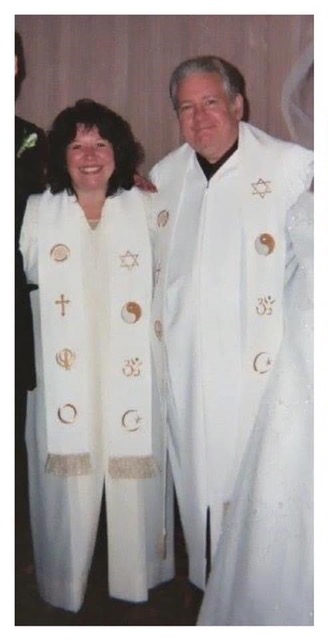 In their late forties, divorced, each with one child, they both felt a calling to enroll and study to become part-time interfaith ministers.
Their love of the divine led them to a divine soulmate marriage and a beautiful, blended family.
Volunteer! Find a cause you really believe in and participate and meet other singles who share your passion. When there are fundraisers and events, be sure to volunteer to work the "Sign in" desk, it's the best way to see and meet everyone!
(My friend, love expert Mat Boggs, met his wife building a house for Habitat for Humanity.)
Linda was studying the melons at Whole Foods when she noticed Greg who seemed to be struggling trying to figure out how to choose a melon. With a big smile and some flirty helpful tips, a coffee date let to a walk down the aisle.
Kevin struggled to find his one true love. He felt as ready as can be.
He even had the honeymoon planned out…. they would go to the San Juan Islands in Washington and kayak to see the whales.
He was always talking about his dream honeymoon.
Finally, I suggested that he take this trip now, and then he could do it again on his honeymoon. (I just had this feeling he needed to go NOW). Fortunately, he listened to me and went.
While kayaking, and gawking over the whales, he met Susie who was in the kayak next to his.
They fell in love, married, and now take their kids kayaking with the whales each year on their anniversary.
Divorced and pushing 60, Carrie had always wanted to take ballroom dancing lessons.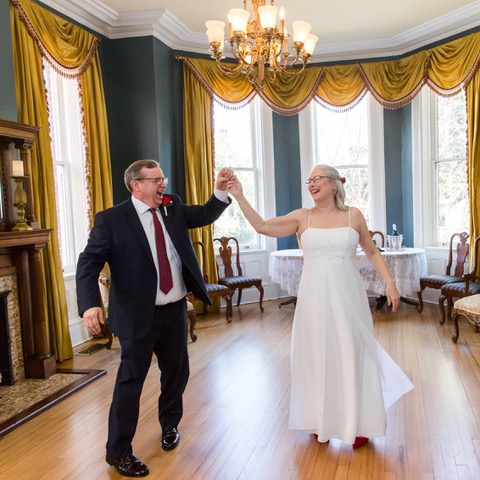 Even though she was concerned that she was too old to do this, she began a weekly class.
Over the course of a year, she got to know and dance with Colin.
Sparks flew and soon they waltzed into each other's hearts and danced at their wedding three years ago.
There is no shortage of love in the world and no lack of great, conscious beings seeking a healthy, loving, committed partnership.
Open your heart, your mind and your calendar and get out there!
Wishing you love, laughter, and magical kisses,
Arielle
P.S. MANIFEST YOUR SOULMATE – If you haven't met your soulmate yet, it may be that old thoughts, beliefs, or patterns are sabotaging your efforts.
You may have an unconscious love script that prevents you from being open, willing, and available to love.
You may have a belief that if love is meant to be, it will just magically happen.
Or perhaps you claim to be too busy, or once you lose weight then you'll be ready, or you live in the wrong city, or you truly don't trust and know that you are loveable and that you are enough right now!
Whatever limiting beliefs are holding you back, I am excited to share with you that my dear friend, Dr. Claire Zammit, & I have discovered and developed a break-through approach that works. It's a unique 12-week online Course known as The Love Codes created for conscious, smart women to attract an extraordinary partner and create happy, fulfilling and lasting love.
ON SALE NOW: Take $100 off when you pay in full with the code: SUMMERLOVE
https://www.arielleford.com/wp-content/uploads/af-logo.svg
0
0
Amber Miller
https://www.arielleford.com/wp-content/uploads/af-logo.svg
Amber Miller
2022-08-09 09:00:55
2022-08-08 09:58:17
Where to Meet a Conscious Partner OFFLINE!