Are you having ENOUGH pleasure in your life right now in the midst of all the craziness?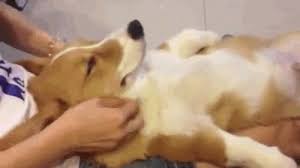 Are you willing to have MORE PLEASURE NOW?
Right now, is the perfect time to UP your pleasure puppy game, build your oxytocin levels which in turn will reduce your stress and free you up to have more fun.
Here's what I am committing to doing to fill up my oxytocin tanks:
Listen and watch amazing music videos on YouTube (The Prayer with Andrea Bocelli and Celine Dion is a fave)
Take longer aromatherapy baths at night by candlelight
Take extra-long beach walks and REALLY smell the roses
Continue binge watching Queens Gambit on Netflix! (I'm up to episode 4!)
Eat as many meals outdoors as possible
Only wear brightly colored clothes
Perfect my "do less accomplish more" magical manifesting!!
Get more foot rubs and hugs.
Read a new murder mystery!
What will you do to have more pleasure and fun?
To learn more watch this short, 4 minute video:
Wishing you love, laughter and magical kisses,
Arielle