The MOST Important Love RULE
Many of us were taught the "Golden Rule" as kids:
"Do unto others as you would like to be done unto."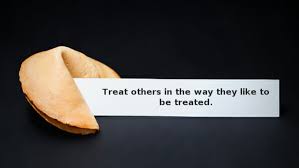 This works well most of the time EXCEPT when it comes to love.
With your soulmate you want to practice the Platinum Rule:
"Do unto them as they would like to be done unto."
"This requires that you understand their "love language."
If they prefer "words of affirmation" or "touch" over "gifts" or they prefer "acts of service" over "quality time" give them that.
With the Golden rule we tend to give our partners what we want, thinking that the things that make us feel loved are the same for them.
With the Platinum Rule you are giving what they most want. (FYI, there is a free online quiz you can take to discover your love language, just google it)
And, it doesn't matter if you and your partner have totally different love languages. It only matters that you recognize what makes them feel most loved and then provide that.
P.S. This is why I wrote The Everything Book: The Essential Details About The One You Love.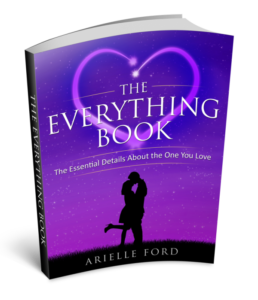 It's a "fill in the blank" book to complete and share with your partner.
It is designed to capture the essential details about the one you love. It goes BEYOND the 5 Love Languages.
Now in paperback!
https://www.arielleford.com/wp-content/uploads/af-logo.svg
0
0
Arielle Ford
https://www.arielleford.com/wp-content/uploads/af-logo.svg
Arielle Ford
2019-10-22 06:00:47
2019-10-22 08:34:50
The MOST Important Love RULE