I confess I have never read the Bible cover to cover, however, there is a line in the Bible that is Law of Attraction 101, from Matthew 18:29, and it reads:
"Again I say to you, if two of you agree on earth about anything they ask, it will be done for them by my Father in heaven. For where two or three are gathered in my name, there am I among them."
When I was manifesting my soulmate Brian, I shared with a trusted friend what I was up to and he said to me "I will hold the space for you to accomplish this." He explained that there is power in having another hold your vision, your dream with you. This is exactly what I believe this Biblical verse implies.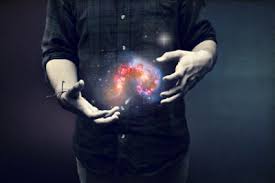 You've heard me talk about the research that proves having an accountability partner puts a rocket booster on your manifestation abilities, so does having trusted friend share your vision, to hold "space" for you. And you can have one person hold "space" while someone else is your accountability partner.
Whatever your dream, goal, desire, or vision is I encourage you to engage a trusted friend to hold space for you.
And, for those of you who plan to meet your soulmate/lifepartner this year, please meet me at the stunning and serene 1440 Multiversity retreat center (near San Jose THIS WEEKEND) Feb. 8-10, and lets fast track your road to love!
Wishing you love, laughter and magical kisses,
Arielle
p.s. for other LIVE events with me please visit https://www.arielleford.com/events/