Celebrate A Soulful 4th of July
Happy Summer! This is my favorite time of year…I love the
warm weather, the long days,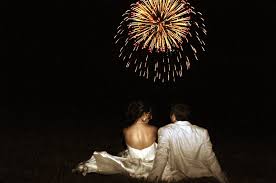 and spectacular sunsets.

Not to mention the BBQ's, juicy array of peaches,
plums, and golden cherries to eat!
Are you ready to create some fun on the 4th of July?
If you don't already have plans, here are a few ideas to consider:
Create a pot-luck soiree at your home or at a local park where you can see fireworks.
Invite your favorite friends over for a movie marathon. I recently watched a Warren Beatty film from 30 years ago, Heaven Can Wait, totally fun & delightful.
Take a fun friend or niece to the mall and pick out great "hot-date" outfits for each other — try on things you would never normally reach for and see what happens!
Ladies, host a min-spa party where you do mani/pedi's with outlandish colors.
Be adventurous and go to a singles meet-up – nearly every city has them. You can always take a friend with you.
If "fitness" is your thing and you want to find fun folks to go hiking, biking, weight-lifting, canoeing, kayaking, diving with and more, check out this site…they have lots of locations http://www.fitness-singles.com/
I want to encourage you to get outside your comfort zone and generate some opportunities to meet new people. Your soulmate could be just one new friend away!
And, most importantly, take a little time to have gratitude for all the FREEDOM you have in your life.
Ready for Summer LOVE?
Summer has just begun and if you don't want to spend it alone, we can fast track you on your road to love!
Dr. Claire Zammit, founder of Feminine Power & bestselling author and I have developed a break-through approach that especially works for conscious, gifted women to attract an extraordinary partner and create happy, fulfilling and lasting love.
In our FREE 90 minute webinar we share:
How and why to make finding love a priority in your life
Why you need to give up magical thinking when it comes to love
Ways to let go of your old limited thinking stories about love.
How to achieve clarity on what your soul is most calling for
How to determine who you area most compatible with
The best way to determine your "must haves" and deal breakers
Ways to consciously and immediately lift your love frequency
How the Law of Attraction REALLY works to powerfully manifest a soulmate
The easy to learn super skills of dating and MORE!
Bestselling author Dr. John Gray has called Claire & Arielle the "go-to" experts in this field. They've created extraordinary marriages themselves and helped thousands of women do the same.
Conscious women rave about our approach:
"Thanks to Claire and Arielle not only have I found 'a man,' I found The Man." —Diely
"I just got engaged! Your wisdom made a huge difference." —Barbara
https://www.arielleford.com/wp-content/uploads/af-logo.svg
0
0
Arielle Ford
https://www.arielleford.com/wp-content/uploads/af-logo.svg
Arielle Ford
2019-07-02 06:00:00
2019-07-01 14:02:49
Celebrate A Soulful 4th of July