One of the questions I am asked most often is "Do we have more than one soulmate?"
And the good news is YES! We have tons of potential romantic soulmate/life partners and it's a myth that each only gets one big love in a lifetime.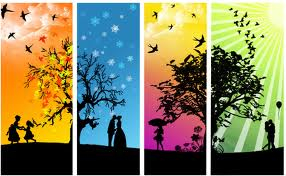 My definition of a soulmate is this: "It's someone you can completely be yourself with, someone, with whom you share unconditional love, and when you look into their eyes you have the experience of being home."
So, you can have a romantic soulmate/life partner AND you can also have a soulmate best friend, a soulmate business partner, a soulmate workout buddy, a foodie soulmate, a literary soulmate, etc.
The idea that your romantic soulmate will or should be ALL of these things will only lead to frustration and disappointment.
What sets a romantic relationship apart from others in the "soulmate friend zone" is that when you marry you take sacred vows to both honor your special connection and your devotion to each other's happiness and well-being.
The process of manifesting a romantic soulmate/life partner begins with having a deep conversation with yourself to discover what your soul is most calling for in a life partner. The studies on what it takes to sustain a long-term happy, healthy, committed partnership are: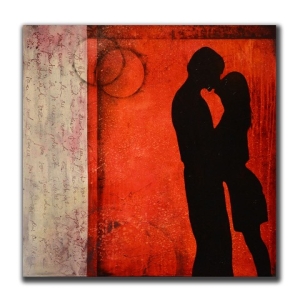 Connection, compatibility, good communication (which thankfully can be learned), chemistry, and most importantly, a shared vision for the future.
For instance, a shared vision contains core values and desires: you both want children (or don't), you both want to live together and work from home, or you prefer some other living arrangement.
For example, since my father passed in 1995, my stepmother has spent the past 25 years with her new partner.
They live apart and keep their finances separate but see each other three nights a week and they vacation together. It is perfect for them.
I have a friend in Italy who, after being a widow for five years, has recently married again at age 65. She and her new husband both kept their homes. She is in Milan, he is in Florence, and they commute to each other via a two-hour train ride and it totally works for them.
Once you have clarity on your ideal living arrangement, you can add that into your manifesting mix.
As the co-creator of your life, you get to be creative as you draw to you the people, places, and experiences that provide you with happiness and fulfillment. This includes adding many additional soulmates to share the various aspects of life with.
There is no shortage of love in the world so open yourself up to all the possibilities for having love and magic in your life.
Wishing you love, laughter, and magical kisses,
Arielle
https://www.arielleford.com/wp-content/uploads/af-logo.svg
0
0
Arielle Ford
https://www.arielleford.com/wp-content/uploads/af-logo.svg
Arielle Ford
2023-06-20 09:00:03
2023-06-19 14:37:17
Is One Soulmate Enough?