I've written eleven non-fiction books over the past thirty years and along the way I made just about every mistake an author can make.
Writing, publishing, and marketing a book is a very counter-intuitive process, and unless you seek out expert advice, it's likely you will make a lot of mistakes as well.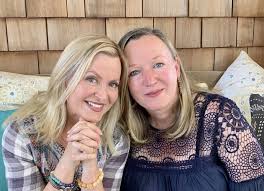 That's why I've decided to collaborate with the Book Doulas — my dear friends Kristine Carlson & Debra Evans — and share this amazing program for aspiring authors: The Book Doulas' Incubator Program.
They are two fantastic experts offering a 12-week online program (August 19 – Nov 4, 2020), where you will:
Start your book
Clarify your message
Expand your platform
And learn exactly what it takes to become a bestselling author & more.
Kristine is a New York Times bestselling author and co-author of the Don't Sweat the Small Stuff books (over 30 million copies sold), and Debra, is an acclaimed developmental book editor who has helped bring over 20 books to market.
Together, they have over 50 years experience in the publishing industry and understand the ins and outs of writing, publishing, and book marketing.
But don't just take my word for it. Sign up for a free 15-minute consultation with Kristine and Debra, and to get all the program details and to register, click below.
The Incubator Programs fill up quickly, so don't wait…
Now more than ever, it's TIME to bring your brilliant idea to life!
Wishing you love, laughter and magical kisses,
Arielle