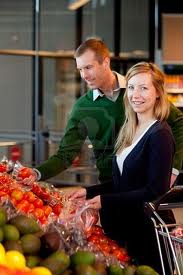 For those of you who don't feel you are organically meeting potential dates, I want to suggest that maybe it's time for you to try something new ( and fun)!
Make the first move.
Why?
An important part of practicing the Law of Attraction comes from the word attraction….can you see the word "action" in there? One of the fastest and easiest ways to be in "action" is to consciously practice flirting every day. Flirting is a playful way to engage someone in conversation and it can be done in a friendly, not necessarily sexual manner.
If you are having an adverse reaction to the idea of flirting, think of it this way – it's networking for your romantic life!  Before you try this out on someone you are super attracted to, I suggest spending a week "practicing."
Make a commitment to compliment 3 strangers a day. These strangers should be of the approximate age and gender that you are seeking. Whether you find them at work, on the bus or subway, in line at the bank or Starbucks, the elevator or the grocery store, strike up a little communication. Here's how:
Make eye contact
 Smile
Try a simple compliment such as:
" I love the color of your shirt, it really makes your eyes pop."
"Wow, great watch, I really like the style."
"Great shoes!"
Be friendly, open, and don't have any expectations.
The point is just to open a door and see what happens. They may simply say thank you and ignore you or they may return the compliment or perhaps start a conversation with you.
Does this really work?  I have a friend who was shopping for melons at Whole Foods and asked a guy if he knew the secret to selecting a ripe one.  They've been married for years now.
Give a try and let me know what happens!
My new book Wabi Sabi Love is now available!  Finding your Soulmate is just the beginning.  Read how successful couples keep the soulmate fire burning.  Receive a priceless bonus bundle of advanced love attraction resources and techniques when you order your copy right here:   Wabi Sabi Love
https://www.arielleford.com/wp-content/uploads/af-logo.svg
0
0
Arielle Ford
https://www.arielleford.com/wp-content/uploads/af-logo.svg
Arielle Ford
2012-05-11 09:56:52
2012-05-11 09:56:52
How To Flirt!