I have collected some wonderful, free gifts to share with you. These gifts are resources to assist you along your journey toward your soulmate. Included are a video, several audios, a special Love Mandala and a free week of my 9-week online course.

Video On Coloring Your Way To Soulmate Love
Click here to watch
Feelingizations™
Below you will find a series of Feelingizations™ audios. I coined this term because while most people call these "visualizations," the truth is that they don't work unless you can feel — in every cell of your body – what is true for you.
For maximum benefit listen to these while sitting comfortably or lying down in a place where you won't be disturbed. (Do not listen to these while driving.)
New Year New Love Download

Blessing the World Download

What A Feelingization Is Download

Wabi Sabi Love Way to Let Go Of Annoyances Download

Morning Love Raising Download

Golden Cord to Your Soulmate Download

A Letter To God Download

Savoring The Waiting and Feeling Anticipation Download

Receptivity Download

Having A Conversation with Your Soulmate Download

Happy, Satisfied and Content Download

Moving On From Old Love Download

Releasing Fear Like A Superhero Download

Loving My Body Download

Healing Your Heart Download

Embracing Your Divine Feminine Download

Loving Yourself Download

Releasing Old Beliefs Download

Clearing Space For Love Download

Heart Light Download

Savor the Waiting Download

Letter from God Download

Prayer for Manifesting a Soulmate Download

Falling In Love With Yourself Download

Feeling Love Manifested Download

Letting Love In Download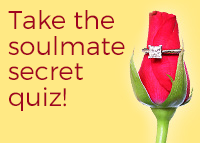 Are you still looking for your soulmate? Wondering why you haven't found that special someone yet?
Take this quiz
to find out if you're ready to meet the love of your life!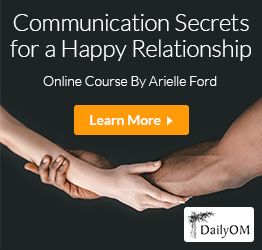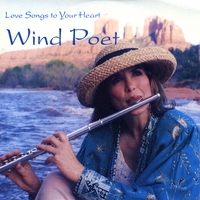 The music on the Feelingizations™ is from the album "Wind Poet" by Jeanne Fitzsimmons. Check out more of Jeanne Fitzsimmons' flute music here.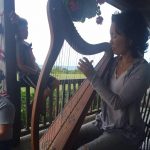 The harp on the Feelingizations™ is called Contemplative Meditation from Wendy Tahara. Check out more of her music here.

My definition of a soulmate is this: a soulmate is someone you can completely be yourself with. Someone with whom you share unconditional love, and, when you look into their eyes you have the feeling of being "home."
We often only think of a soulmate as a romantic partner, but if you accept my definition you can broaden that to be your kids, siblings, co-workers, friends and even your pets!
The truth is, even before your romantic soulmate arrives, you already have many soulmates in your life.
And, the fastest way to magnetize your romantic soulmate is to begin focusing some love, appreciation and gratitude on them.
Remember, what you put your attention on GROWS.
By focusing on the love already in your life, more love flows to you.
Conversely, if you are focused on the love that is missing, you are using the Law of Attraction in reverse and all you can get is more of the feeling of missing.
Thanksgiving is the perfect opportunity to shower all of your soulmates with your love and fill your heart with gratitude for having them in your life.
To get you into a heart space for this, I've just created a new complimentary eight-minute Feelingizations™ video that will take you from your head to your heart and fill you with a delicious experience of love. (and feel free to share it far and wide) You can access it here:


Visioning Video

This video is filled with powerful affirmations, emotionally inspiring images and features the Kenny Loggins song SWEET REUNION as the soundtrack. By watching this video twice a day you are making clear statement the Universe that you are now ready to manifest your perfect soulmate.

The Love Mandala


What color is your true love? Download this mandala (right-click the link above to copy/save the file to your own computer), and take a box of your favorite crayons or colored pencils and begin to manifest your true love. With this simple but fascinating technique you color in the segments of the mandala by speaking out loud the traits and values you desire in a soulmate. Click here to download.

Special Lesson from The Soulmate Online Course
(through Daily Om)


Begin to manifest your soulmate TODAY as Arielle shares her personal aha! moment and then guides you through your first feelingization. This lesson also includes a 12minute video on the importance of "belief," a daily prayer to call forth your soulmate, the perfect Treasure Map process and much more. Click here to listen.