Color Your Way To Your Soulmate
New Coloring Book by Celebrated Love Expert Arielle Ford
Offers Proven Method to Manifest the Love of Your Life
Manifest Your Soulmate in 10 Minutes a DAY
Based on Arielle's international bestselling book, The Soulmate Secret: Manifest The Love Of Your Life With The Law Of Attraction, this brand new coloring book will help you shift your frequency to a level which is magnetic to the love you desire — in 10 minutes a day with a cup of tea and your favorite set of coloring pens! This process works for both women and men, from 18 to 88.
Coloring has been shown to reduce one of the biggest "Love Blocks" people unknowingly have: stress! Coloring is a deeply relaxing, creative, and fun practice which builds oxytocin. (Oxytocin is the bonding hormone known as the "super glue of love.")
As you focus on the powerful original artwork of artist Manja Burton, you will find yourself effortlessly being led through the step-by-step process outlined in Arielle's book. You will find yourself gently gaining clarity, strengthening your love intention and finally manifesting power when you color your Love Mandala.
Each of the symbols is coded with ancient, sacred, spiritual keys that quicken the manifesting process in a way that bypasses the blocks in your unconscious mind.
As you color your way through the pages of this book you'll find that old thoughts and beliefs (that you are too old, too fat, too damaged or too anything else) will be replaced with a knowing and trusting that the One you've asked for is already yours! (as a special bonus I am providing a free instructional video further down on this page)
Examples of Arielle's coloring from Love By Design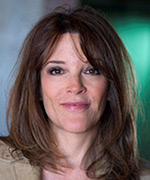 "Arielle Ford is a priestess of love."
~Marianne Williamson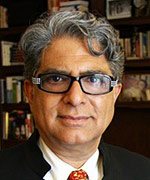 "Arielle will inspire you that this can be a magical journey and you can truly attract, manifest and find your soulmate."
~Deepak Chopra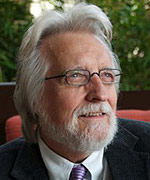 "Those who find their soulmate through this work will thank Arielle forever."
~Neale Donald Walsch
About Arielle Ford
Arielle Ford is a love and relationship expert and a leading personality in the personal growth and contemporary spirituality movement. For the past 25 years she has been living, teaching, and promoting consciousness through all forms of media. She is the producer and host of Evolving Wisdom's Art of Love series.
Arielle is a gifted writer and the author of eleven books including the international bestseller, THE SOULMATE SECRET: Manifest The Love of Your Life With The Law of Attraction. Her latest book is Inkspirations Love by Design a unique, transformational coloring book.
She is also the author of Turn Your Mate Into Your Soulmate. She has been called "The Cupid of Consciousness" and "The Fairy Godmother of Love."
Arielle lives in La Jolla, CA with her husband/soulmate, Brian Hilliard and their feline friends. Join her newsletter at www.soulmatesecret.com or find her at www.facebook.com/soulmatesecret.