5 Mistakes Women Make in Love (and what to do about them)
When I met my soulmate Brian, I was smart enough to use everything I knew about the Law of Attraction to manifest an amazing soulmate.
Unfortunately, I didn't have any real experience or partnership skills to assure our marriage would be a dream come true.
I made tons of mistakes, mostly because I didn't understand that not only are men's brains different from ours, you also need to know how to talk to them in a way that makes them JUMP at the chance to keep us happy.
For instance, one of my biggest mistakes (and one I still deal with from time to time) is that I am not a great listener. I tend to drift. And I am also very opinionated and often want to tell Brian what to do and how to do it.
I've since learned (the hard way) that unless a man ASKS for your opinion, feedback or coaching, it's often best to resist the urge to play "Big Momma" and fix his problems.
And it's always important to be a great listener, which means putting your full attention on him and not on your smartphone.
By now we ALL know that we can't really multi-task, so looking at a screen while pretending to listen is just plain disrespectful. (Research has shown that the one thing 82% of men want more than sex is respect!)
Love and relationship expert Sarika Jain has been closely studying what it takes to take control of your love life and along the way she has identified 5 common mistakes most women make when it comes to men.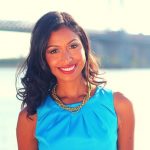 Sarika is GIVING AWAY a fantastic free eBook, 5 Mistakes Women Make in Love.
In her content rich eBook you will discover myriad ways to improve your connection with men!
One of her big hot tips is all about the words you use and how you say them…. just this one tip alone can make a world of difference in your love life.
Whether you are actively seeking your soulmate or already with him, I urge you to download this ebook today. (it's 100% free)
Get Your FREE eBook of 5 Mistakes Women Make in Love!
Wishing you love, laughter, and magical kisses,
Arielle
https://www.arielleford.com/wp-content/uploads/af-logo.svg
0
0
Amber Miller
https://www.arielleford.com/wp-content/uploads/af-logo.svg
Amber Miller
2021-08-03 09:00:06
2021-08-02 19:12:57
5 Mistakes Women Make in Love (and what to do about them)