Love Lessons from the Golden Bachelor
I've been captivated by ABC's The Golden Bachelor where handsome 72-year-old widower, Gerry of Indiana, has now selected his final two: 70-year-old widow, Theresa of New Jersey and 64-year-old, fitness trainer and dancer Leslie of Minneapolis.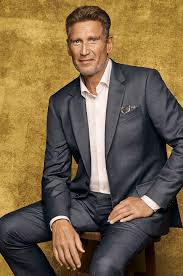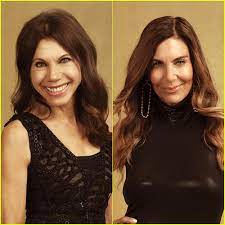 The show has featured 21 attractive, intelligent, mostly fit women, from 60 to 75, all of whom say they are ready for new love. For me, they all seem quite normal, sincere, and quite vulnerable with the man of the hour.
I've been following several Facebook groups on the show and have been dismayed with the level of "mean girl" comments from the viewers.
So many of them are making nasty comments about their appearance (citing too much Botox, plastic surgery, or sexy clothes), trashing them, and projecting onto them things they couldn't possibly know including calling some deceitful, desperate, shallow, etc.
There has also been a ton of criticism of Gerry online, because he told all 3 women of the final women that he loved them. I believe that he does have love for all of them and that he is only "in love" with one of them. Gerry explains it this way: he is choosing one of them based on who he feels he would be happiest with. That said, it's easy to see how misleading hearing "I love you" was for two of the gals.
On the upside, Golden Bachelor Gerry is an excellent example of a secure type, mature man whose primary values are family along with leading a healthy, active lifestyle. Unless he is a great actor, he appears to be kind, attentive, a good listener, an excellent communicator, sensitive, empathetic, and seriously desiring a long-term committed partnership. Gerry is proof that there are great, conscious, senior single men out there and age shouldn't stop you from manifesting new love. (and yes, you will have to make an effort to find these guys which means you have to get online and be willing to give all kinds of men a fair shake)
The next episode airs Thursday, Nov. 16 when the final two gals meet his family in Costa Rica and do overnights in a fantasy suite. I think it will be fascinating to watch.
The finale airs November 30th where we discover who he chooses to be his final life partner. I have my thoughts about who that will be and I'm curious to see if I am right.
Wishing you love, laughter, and magical kisses.
Arielle
P.S. And for you hardcore followers, I wasn't surprised when he sent Faith home. The distance between her rural life, with kids and grandkids in the Northwest, and his life in Indiana with his kids and grandkids, geography was clearly a factor. In his prior online dating profile he said he wasn't willing to date anyone who lived more than 60 miles from him. I'm sure that position changed when he was selected for the show, but ultimately became a dealbreaker.
https://www.arielleford.com/wp-content/uploads/af-logo.svg
0
0
Arielle Ford
https://www.arielleford.com/wp-content/uploads/af-logo.svg
Arielle Ford
2023-11-14 09:00:47
2023-11-13 13:01:18
Love Lessons from the Golden Bachelor