The Wabi Sabi of Dying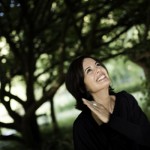 Finding joy was never a challenge until my sister Debbie Ford got cancer.
Several weeks ago I was recording an interview for my Art of Love Series on the topic of Serenity Now. I asked one of the experts, Michael Neill, what he does to add more pleasure to his daily life.
His answer surprised me. He said: "I find pleasure in everything."
I decided I would do the same. Most days this was not a challenge.
I have a pretty amazing life: A wonderful husband. Work that I love. A home with great cats and an ocean view. Excellent health.
Finding pleasure in everything didn't require much effort. Until, one day, it did.
For the past five years my sister, Debbie, has had an incurable form of cancer. We were always hopeful that somehow, someway, she would live to a ripe old age in spite of her condition. We hoped, and prayed, she would find a miracle.
Her doctors, in fact, called her a miracle because she was already outliving their predictions by nearly three years. She had gone through many scary episodes over time, only to rally. We thought it would go that way again.
Then very recently it became clear that her time on earth was coming to a close. I was heartbroken.
She was hospitalized for more than a week, getting weaker every day. Then she was sent home for hospice care. And each day I would ask myself, how can I, how should I, find pleasure in this? Is it right? Is this even possible?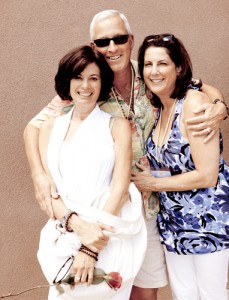 The simple answer is yes.
While there were many moments of soul-wrenching grief, sadness, and tears, there were equal moments of lightness and laughter. I discovered that while a part of me ached to see my sister fading, another part of me rejoiced in being able to spend this precious time with her–to love her, and hold her, and be there during this extraordinary moment in her life. And I knew, so, well, that she would want us to be find moments of joy and laughter, for her sake.
The mere conscious act of seeking pleasure in the moment often revealed moments of grace.
There were so many tender moments in which our sisterly bond was celebrated in such a profound way that it brought us both joy.
*She would be in pain–pain that was almost unbearable. And, then, finally the pain meds would kick in and a smile would return to her face. Ah…the pleasure of relief.
*She would awaken from a nightmare, and together we would rewrite the story of her dream and turn it into something funny or profound.
*She would be happy to discuss her journey to the other side and five minutes later insist that a miracle was about to happen and she was going to live.
The pleasure there was all about watching Debbie be "oh-so-Debbie"… always changing her mind, always wanting to take command of her universe.
Or while she slept, I would become aware of the sweet stillness in her room with the humming of the oxygen machine as a bass line and I would find gratitude for this piece of machinery which helped her breathe. And I would feel grateful for all the extra breathes she seized, living way beyond the time so many doctors expected her to.
While we will all miss Debbie being oh-so-Debbie, what a gift it is to be able find moments of joy and peace at the end of her time here. What a gift it was to share those moments with her. I know that she felt this joy, too, despite all she was going through.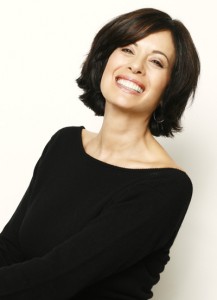 I discovered that seeking pleasure is so very Wabi Sabi….and that finding the beauty and perfection during this time provided me so much comfort in her final days.
P.S. Debbie was a giver. Her generosity is legendary and one of her proudest accomplishments was assisting Beau with his Bar Mitzvah project to build a school in rural Uganda via Just Like My Child. Through her Collective Heart Foundation several important programs to help women and children are now thriving including a Girl Power project. You can support this by visiting www.thecollectiveheart.org
If you would like to post your memories, stories and prayers about Debbie, please visit RememberingDebbieFord.com
You can leave a comment by clicking here.