The Wabi Sabi of Conflict
Did you know that a certain amount of conflict and tension is actually NORMAL and good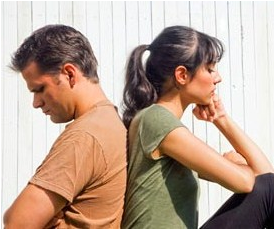 for your relationship?  Many of us grew up thinking "happily ever after" meant no conflict.  Guess what?
New research released by the University of Minnesota shows it's not conflict that's the problem, it's how we resolve the issues and how quickly we recoup after a spat.
According to lead researcher Jessica Salvatore of the university's College of Education and Human Development's Institute of Child Development,  "recovering from conflict well predicts higher satisfaction and you perceive the relationship more positively."
What's really interesting is, you don't have to be the one who recovers well from conflict for your relationship to benefit. A partner who recovers well doesn't let remnants of the conflict spill over into other parts of the relationship, Salvatore said. He or she is able to separate conflict from other types of interactions, such as deciding how to parent or support one another.
<Note: At this point, I'm waiting to hear more about how I don't have to be the one to recover well—maybe something from the study about how my partner can recover better than I and our relationship still benefits?>
I was so intrigued by these study findings that I decided to spend a few weeks interviewing some of the world's top relationship experts, including Harvelle Hendrix and Helen LaKelly Hunt, Gay & Kathlyn Hendricks, John Gray, Deepak Chopra, Alison Armstrong and many others for a f.r.e.e online event I'm hosting. It's called The Art of Love Series, and it begins on November 1st http://lovesummit.com
After doing these interviews, I've discovered that conflict and creative tension is not only good for your relationship, it's normal, necessary and even creates excitement. Imagine that.
Conflict allows you to improve your relationship by sharpening your listening and communication skills.  Experts say that conflict not only strengthens bonds, it allows you to show how much you care for each other.
Many of the experts in The Art of Love series will be sharing their best tips and solutions for consciously resolving conflicts.  When you listen in you will discover:
Are you a turtle or a hailstorm?
Are you prone to "wargasms?"
Why it's "ok" to have irreconcilable differences.
How a bowl full of beads will insure an abundant sex life.
The steps to regaining love and trust after betrayal.
How to ask for what you truly want and need from your partner.
(and so much more)
Until The Art of Love series begins on November 1st here are some of my favorite solutions for resolving arguments:
1.  Genuinely consider the other person's point of view. First,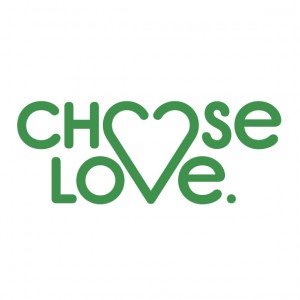 never say "you're wrong" to your partner. Try hard to find areas of agreement and build on them.
2.  Do say to them, "Yes, yes, I see exactly what you're saying. You mean……." This way they know that you heard them and they are validated.
3.  If you are wrong, quickly admit it and take responsibility. "You're absolutely right, it is my fault and here is what I'll do to fix it." Even if you're NOT wrong, at least give them the benefit of the doubt, "I may be wrong, let's look at the facts together." It's hard to argue with that!
Wabi Sabi Principle to live by: Forgiveness and sincere apologies for wrong-doing are the foundation of a healthy and lasting relationship.

Reserve Your Spot for the Art of LOVE Series!
You can leave a comment by clicking here.