Give Your Mate The Gift of Amnesty For That Annoying Habit
Long stem roses, a box of chocolates, sexy lingerie, promises of hot monkey love, romantic dinners and champagne…these are the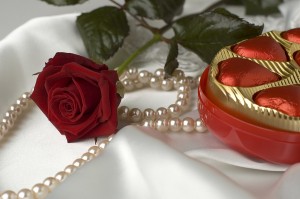 stereotypical gifts for your loved one.
As lovely and appreciated as these gifts can be, what if if you gave your beloved something that they never expected, something that will make both of you happy and is totally free?
Here's what I'm suggesting:
Decide right now to figure out how to create a new story for yourself about that thing your mate does that drives you crazy….find the beauty and perfection in it, and then GIFT them with your vow to finally let it go.
Give your beloved amnesty for the one thing you most complain, argue, or harass them about. Wabi Sabi Amnesty Vow
Whether it's the wet towels on the floor, the toilet seat left up, the dirty dishes in the sink, the constant texting at the dinner table, squeezing the toothpaste from the middle of the tube, forgetting to take out the trash, interrupting you when you are on the phone, or whatever transgression you have deemed unbearable.
Want to deepen your experience?  Your partner will benefit more than you can possibly understand if you take the time to ask yourself these questions:
How many more times am I willing to allow this situation to annoy me?
What payoff do I get by finding fault in my partner?
What does being "annoyed" keep me from having?
Where did I learn to be annoyed by other people's behavior?
NEXT:
Imagine that your mate's annoying behavior exists solely to teach you how to become a more loving and compassionate person. And then, upon reflection, please write down three (or more) gifts of the offending behavior.
Looking for the gifts is an invaluable skill in a world in which we can't control others behavior. While our partners may never change the quirks and idiosyncrasies that we find maddening, we can change our perceptions of them.
This Valentines Day make a shift from "annoyed to enjoyed" and let your beloved know by sharing this free, very special Wabi Sabi Amnesty Vow with them.
You can leave a comment by clicking here.